If you have actually looked into how bonus offers work, you will see that they are not always fair. The primary purposes of a casino bonus offer are to make money for the casino and to advertise it.
The terms are almost never as generous as they first seem. A bonus offer is almost certainly going to be subject to wagering requirements.
What this means is that you need to use a certain amount of your own funds before you can withdraw any money that's derived from your bonus winnings.
This means you can spend an awful lot of money trying to unlock your bonus funds. Quite often, this will end up being a much larger amount than you were ever expecting to spend.
For this reason, some people prefer to play without using the bonus offers or they like to play on casinos which don't even offer them.
No Bonus Terms To Worry About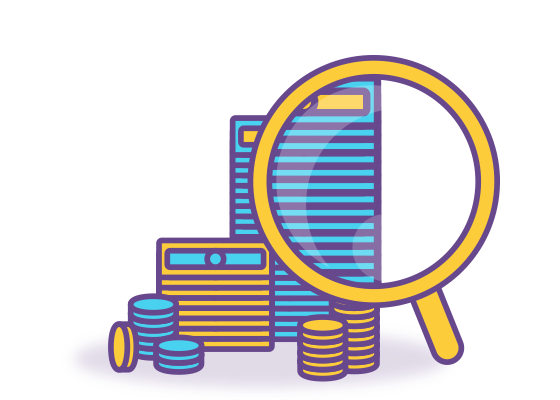 When you play without a bonus, you won't need to worry about the wagering requirements. Often, these requirements are fairly complicated. Not only do you need to bet a certain amount using your own funds, but you can sometimes only contribute to the wagering requirement by playing certain games.
These terms and conditions are not always easy to find. Many casino sites will hide these terms on a hidden corner of their website and other sites will use deliberately vague or confusing language.
When you choose to play without the bonus, or when you play on a site without bonus offers, you can just enjoy playing without worrying about the requirements.
Know Exactly How Much You Have
Another issue with using the bonus offers is that you are never quite sure how much money you have available to withdraw. Keeping track of your bonus winnings and your own winnings can be challenging, especially since a lot of casinos don't make a differentiation. You just get a total up top.
When you don't play on a bonus casino, things are nice and simple. The balance that's displayed is the balance you have available to withdraw.
Potentially Better Perks Available
Just because a casino site doesn't have bonus offers doesn't mean there are no perks to take advantage of. A lot of no bonus casinos these days offer VIP programs that have some amazing benefits. For example, you might get the chance to enter exclusive competitions.
Many casinos even give you a personalised birthday gift. Generally, these VIP programs have fewer confusing terms and conditions associated with them.
Another way to get perks on a casino site is to play on one that has gamification. This involves making the casino experience similar to that of a video game.
You might earn experience points and level up by playing the games. When you reach certain levels or other milestones, you might get special benefits, like free spins.
Long-term vs Short-term
A deposit bonus offers great short term-benefits. You get additional credits to play with and you have the chance to make a lot of money.
With that said, it is fairly uncommon for you to actually profit from a bonus. Remember: bonuses are primarily a way for sites to advertise and make money. If it was common to win big as the result of a bonus, casinos probably wouldn't give them out so willingly.
Playing at a no bonus casino can often lead to benefits in the longer term too. Sometimes, the casinos that offer no bonuses are quite well regarded. Playing on these casinos could easily end up being a better experience than playing on others.
Popular With Regular Players
You might notice that regular players often choose to skip out on bonus offers altogether. While the bonus offers look generous on the surface, a lot of the regulars have come to the conclusion that they are not worth their time.
Generally, the people who use the bonus offers are newer players. The seasoned veterans either go for bonuses specifically for high rollers or tend to stay away, so you might want to follow in their footsteps.
Bonuses Often Don't Work With Certain Games
One of the main things that causes people to lose out on the bonus winnings is playing on the wrong games. Many casinos only allow for you to build up to your wagering requirements by playing certain games.  Some games won't contribute at all towards your wagering requirements, and others will only contribute a certain percentage.
If you do choose to play with the bonus offer, you will need to look for a list of compatible games. Many casino sites don't make this information very accessible, so you might have to do some digging around to find a list.
Stay Within Your Means
When you play with bonus funds, it can make it difficult to understand just how much money you actually have to work with. If your bankroll is full of bonus funds, it can create the illusion that you have a lot more money than you actually do. This is great for the casino, as it means you are more likely to take financial risks and bet big.
If you want to accurately keep track of your funds, it pays off to play without a bonus.