Funfair Games is a casino software provider like no other. Established in 2017, they are one of the few developers to focus on supplying blockchain-powered casino technology. Funfair's stated goal is to produce casino games that resonate with Gen Y and Gen Z gamblers. As a result, the titles in their game library all carry a deeply social and interactive aspect.
Most popular games by Funfair Games Casinos
With more than 25 games already developed in just four years, Funfair is primed to disrupt the gaming sector.
Legend of the Ninja
This arcade-style game aligns perfectly with Funfair's mission to develop interactive games. Set in an ancient Japanese dojo, Legend of the Ninja invites players to battle an army of robotic villains for the chance to win prizes.
To play, users must place a wager and select from one of four game types – Battle, Ninja, Samurai or Shogun. The game is a spin on the classic, rock, paper, scissors. Players will need to select one of three directions in which to strike his or her opponent. Choose wisely and you may walk away with some great winnings. Even a draw ("double KO") will earn a player part of his wager back. If a player is fortunate enough, he could walk away with 114.5x his wagered amount.
Legend of the Ninja is a high variance game with a theoretical RTP of 96.78%.
Fun Mountain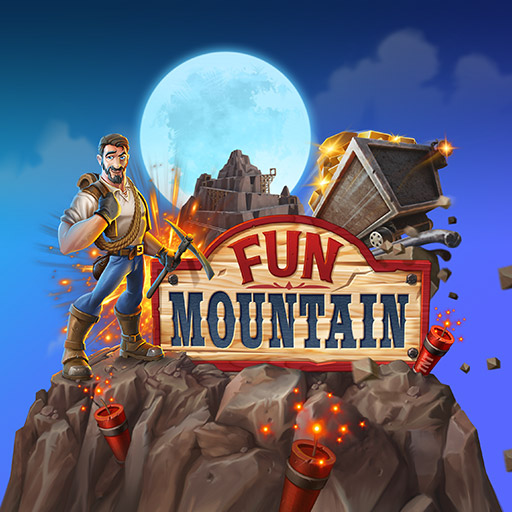 Fun Mountain is a unique and entertaining game that is based on the 'snakes and ladders' concept. Players assume the role of a miner who attempts to climb the mountain to strike it lucky.
After selecting a bet amount, users will roll the dice and move along the track. Along the track, there are springboards and TNT dynamite sticks. Land on a springboard and you go to a higher position on the mountain. You will also receive an extra roll of the dice. Land on the TNT and you will be blown back to your previous position. Any roll of a six earns you an extra roll of the dice. Depending on the final position when there are no more dice rolls, a player will have his bet multiplied, with the highest being a multiplier of 100x the staked amount.
Fun Mountain is incredibly interactive, enjoyable to play and boasts a respectable return to player of 95.52%.
Fergus O Fun's Shamrock Riches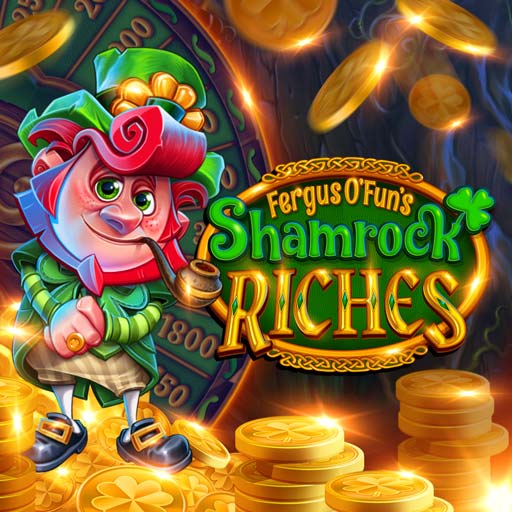 Sample the luck of the Irish and give Fergus O Fun's Shamrock Riches a try today. This medium to high variance slot combines solid gameplay with excellent graphics. The 3 x 3 reels are set in the home of Fergus the leprechaun, surrounded by a comfy chair and a chest filled with gold coins. The reel symbols are beautifully designed and quite reminiscent of Irish traditions of good fortune.
Players can earn prizes by matching winning combinations across one of 5 paylines. The slot's wild symbol, a three-leaf clover, substitutes for all symbols (except featured symbols) to enhance winning opportunities. To find the pot of gold at the end of the rainbow, players must collect three golden keys on the reels to unlock the game's bonus feature. Once unlocked, a player will be granted 3 spins of the lucky wheel. Whatever amount lands on the counter, will be added to the player's winnings. The wheel contains three level-up slots. Landing on one of these slots propels a player to wheel with increased amounts and adds an extra spin to their tally. If a player is lucky enough, they could walk away with 765x their bet.
Cyber Hunter 2080
Hunt down futuristic bad guys and collect a huge bounty with Cyber Hunter 2080! This high variance 5 reel slot is the definition of high risk, high reward. Set well into the future (2080, to be exact), players must spin the reels in search of winning combinations.
Cyber Hunter 2080 offers two bonus features, namely the Free Spins bonus and the Hunter bonus. To activate the Free Spins bonus, a player needs to land energy cell scatters on reels 1, 3 and 5. During the free spins round, players are awarded 10 free spins. A unique feature of this slot is the second scatter symbol, the Hunter symbol. The scatter only becomes available during the free spins rounds. If a player manages to land Hunter scatters on reels 1, 3 and 5, he will unlock the Hunter Bonus round, where massive prizes can be won, up to 2500x the wagered amount!
Cyber Hunter is an action-packed, intense slot, offering a theoretical RTP of 95%. Due to the high variance nature of this game, it may be better suited to high rollers.
Bounty on the High Seas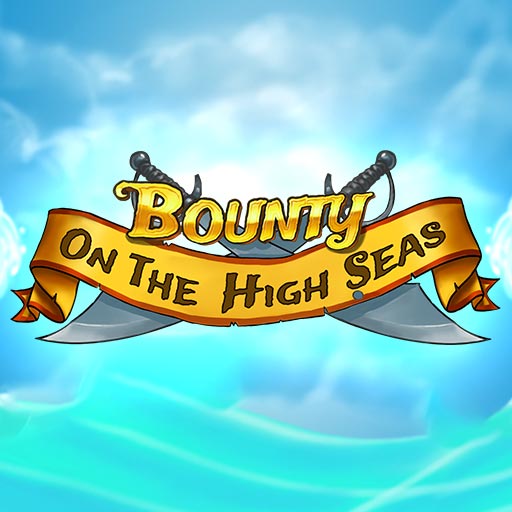 This pirate-themed slot game is packed with tons of bonus features and exciting gameplay. The game has 5 reels and players can win prizes by simply matching winning combinations over one of 20 fixed paylines.
The game comes to life when the TNT barrel scatters appear on reel 5. When this happens, the player unlocks the game's cascade feature. At the start of this feature, all symbols will disappear from the reels and new symbols will fall (or cascade) into their place. Any winning combinations will payout and then disappear, causing new symbols to cascade. During this feature, TNT barrels can also appear on reels 1 and 3. If this happens and there are no wins on the reels, all symbols will once again be removed from the reels and new reel symbols will fall into place. This will continue until there are no more winning combinations and no TNT Barrels left on the reels.
Bounty on the High seas offers a theoretical RTP of 96.5% and is suitable for both novice and experienced players.
What makes Funfair Casino Games Stand Out?
Funfair Games Casinos are unique in many respects. By utilising blockchain technology to power their casino games, Funfair has demonstrated a keen understanding of where the future of casinos may be headed. Their unique gaming selection ties in well with their philosophy of reaching a new generation of players. They have also incorporated an excellent range of slot games and table games, ensuring that their catalogue finds appeal with a wide range of players.
Bonuses on Funfair Casino Games
As a software provider, Funfair Casino does not include any bonuses, as these are set by the casino operators themselves. That said, Funfair's range of games can be perfectly complemented with welcome bonuses and deposit bonuses. Online casinos that employ gamification will find great value in attaching promotional offers to these games.
Funfair Casinos Live Casino Games
While Funfair does offer several high-quality table games, they currently do not offer any live dealer versions of these games. Time will tell if this position changes.
Funfair Casinos Live Roulette
Funfair does not presently offer any live roulette variants.
Funfair Casinos Live Blackjack
Funfair does not presently offer any live dealer blackjack games.
Funfair Casinos Live Baccarat
Funfair does not presently offer any live dealer baccarat games.
Funfair Casino Other Games
As previously stated, Funfair does offer some excellent table games. Players can enjoy blackjack, European roulette and baccarat when they log onto the Funfair website. Hi-Lo Max and Pirate Dice are also available, for those seeking less traditional table options.
Funfair Casino Games on Mobile
As part of their nextgen strategy, Funfair has completely optimised the games for play on tablet and mobile devices. Users can enjoy games like Fergus O Fun's Shamrock Riches and Cyber Hunter 2080 on their Android or an iOS enabled mobile device. The user interface adjusts to give players a smooth playing experience, while the graphics are every bit as good as on the desktop or laptop. With Funfair's games being perfectly tailored for mobile devices, the fun doesn't need to stop.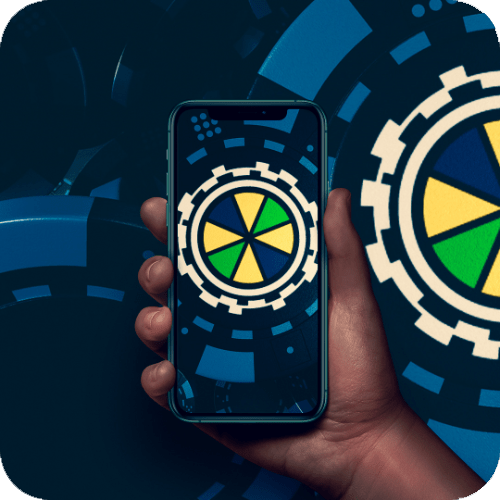 Funfair Games Casino Live Studio and Croupiers
Funfair currently does not offer any live casino games. As such, there is no reason for them to operate from a live studio at all.
How much money can I win at Funfair Games?
Users can play for real money at any one of Funfair's games. They can also win loads of money. Funfair's game selection ranges from medium to high volatility, which allows both new and experienced players to enjoy many of the titles. Certain slots, however, have incredibly high variance and, as such may be more appropriately suited to high rollers.
FAQ About Funfair Games Casinos
Are Funfair Games safe to play?

Absolutely. By utilising blockchain technology, Funfair Games has ensured a greater level of security and transparency in their game collection. From a compliance standpoint, Funfair has obtained a license from the Isle of Man, making it the first blockchain casino platform. Users can be confident of the safety and fairness of Funfair Games.

Can I win real money on Funfair Casino games?

Definitely! All of Funfair's games are real-money games. Simply deposit funds and play the game. If you're lucky you may find yourself on the receiving end of some real money wins!

Can I get a bonus on Funfair Casino games?

Bonuses are set by the casino operator, not the software provider. As such, Funfair has no control over which games have bonuses. Be sure to check out your favourite online casino to see which bonuses they have available.

Are Funfair Games restricted in any countries?

As a software provider, Funfair games may be restricted as a result of the particular casino operator being unable to conduct business in a particular country or region. It is always advisable to check out the restrictions of the online casino before making any deposits.

Do Funfair Casino Games need to be licensed?

In the same way that casino operators need to be licensed, software providers also need to be licensed to operate in a specific jurisdiction. To that end, Funfair has obtained a license to conduct business in the jurisdiction which is governed by the Isle of Man.