You've probably seen their logos featured in the footers of online casino sites all over the Internet, but who are the licensing authorities that regulate these websites, and why does it matter? Read on and go in-depth with our comprehensive guide to online gambling licenses.
As an online casino player, at some point or another, you'll be left wondering about the differences in licensing bodies around the world. Unsurprisingly, the Internet has brought challenges for the regulation of gaming as it attracts a global audience, but doesn't have a single set of rules.
Before the internet, a casino had to have a land base for players to attend, which would obviously exist within a certain country, thus binding them to the laws of the territory they were based. Now casinos can operate as websites alone and attract customers from different corners of the globe, but they must still operate within the different laws, regulations and licensing conditions (or lack of) of the state where they operate or attract customers from. This is why we cover licensing and regulation in each of our online casino reviews.
In most cases, they must also have some form of physical presence, such as an office in the base country, and of course they need to pay taxes there too. This has led to many casinos targeting certain regions and attaining licences from them, but as the laws and conditions differ, not all gaming jurisdictions and markets are created equally.
The Big Question
By now, you're probably already wondering, are there some areas that are stricter than others in terms of testing games and regulating casinos, does it make a difference to the player who has licensed a casino, where is it legal to gamble in the world?
This article is going to tackle all those questions and more, providing an informative and up-to-date guide of the top 8 gambling jurisdictions in the world and explaining the differences, as well as how much you can trust a certain licensing jurisdiction.
What are Gambling/Licensing Jurisdictions?
The first thing to say is that these two terms are, in the case of gambling, almost mutually exclusive. In most countries, gambling is a restricted or regulated practice, with bodies set up to issue licences and regulate the activities of gambling companies who operate or serve players in their jurisdictions (territories). This is what is meant by a country's gambling or licensing jurisdiction.
There are areas of the world where online gambling is either not regulated or completely illegal. You should never gamble with a site that is unlicensed or in a restricted territory as it puts you at risk and you may even be breaking the law.
In countries where it is legal to gamble, it is up to the government what level of regulation, rules, taxes and laws that they employ over the gambling industry. Which means that not all licensing jurisdictions are created equally or with the same powers to challenge a casino and protect you as a player. It also has an impact on where casino operators decide to set up – depending on which markets they want to access, what the tax rates are, and whether they are willing/able to undergo the necessary regulatory oversight.
Governments often like to licence and control this industry as it means they earn revenue in tax from the profits and licensing fees – after all, the worldwide gambling industry is worth billions in profit revenue. They also want to attract the business whilst making sure citizens are protected and informed as they would be with any other addictive behaviour or financial exchange/purchase. This means striking a good balance between allowing gambling companies freedom to serve their customers and protecting those same customers.
Licensing Jurisdictions Around The World
Based on the acknowledgement that not all licensing jurisdictions are made equal, gambling licensing authorities can be divided into tiers based on their level of regulation and level of player protection offered.
First-tier Jurisdictions
These licensing jurisdictions offer the best in player protection and fair gaming conditions.
Alderney
Belgium
Denmark
Gibraltar
Isle of Man
Kahnawake
New Jersey
United Kingdom
An example of online casinos with a license in a first-tier jurisdiction is Magical Vegas Casino, Energy Casino, Slots52 Casino, and Winners Magic Casino, both whom has a license in the UK.
Second-tier Jurisdictions
These licensing jurisdictions provide very high player protections and licensing conditions, but just fall slightly short of those provided with the first-tier status.
Antigua and Barbuda
Malta
Philippines
An example of online casinos with a license in a second-tier jurisdiction is SlotWolf Casino and Wild Fortune Casino, both whom has a license in Malta.
Stamp Jurisdictions
Player protection and industry control and enforcement is lacking, be careful if you choose to play with a casino registered by these jurisdictions.
Anjouan / Comoros
Belize
Costa Rica
Curaçao (Netherlands Antilles)
Panama
Whilst there are, of course, many smaller licensing jurisdictions, in reality, you're very unlikely to come across them in your gaming experience as a UK or EU player.

The UK Gambling Commission (UKGC)
Quick Facts
Established: 2007
Number of licences: 2,757 licensed gambling sites.
Trust score: 10/10
Player protection score: 10/10
Overall score: 10/10
Cost of licence: depends on licence type and your annual fees on top.
Biggest ever fine: £7.8 Million.
The UKGC is arguably the toughest gambling regulator there is. They are in charge of providing licences to any gambling operation in UK territory or targeting UK players, permitting them to operate in line with their strict licensing rules. Without a licence, gambling companies may not operate or target UK players.
The UKGC is empowered to restrict, fine and even stop gambling operations that fall outside of their licensing conditions and codes of practice (herein LCCPs), which are a body of living code and regulations for casinos to abide by, that can be updated as and when the UKGC sees fit. Once a casino or operator secures their licence they must pay annual fees to maintain it.
What They Do
The UKGC undertake a wide range of activities including their own gambling research, implementing new rules, checking out player complaints and investigating rogue casinos with transparency and accountability as core values. They were set up as part of the 2005 UK Gambling Act but began operating in 2007 with a staff of over 300. Although run independently from the Government, the UKGC is essentially in control of gambling legislation in the UK and has a big hand player protection measures such as responsible gambling, socially responsible advertising, transparent bonus conditions, and more.
Safety is at the heart of all UKGC regulations and they permit gambling in what they define as a safe way, preventing crime, disorder or the support thereof, ensuring gambling is conducted in a fair and open way and protecting the vulnerable from gambling. Using their own words they do so "in a transparent, accountable, proportionate, and consistent way. Using a risk-based approach, we focus our resources on those issues and gambling businesses that potentially present the greatest risk to the licensing objectives" (UKGC).
Enforcement
The UKGC is not shy about handy out hefty fines to those operators who fail to meet their regulatory obligations. They take action on complaints and if they investigate a casino, finding it to have infringed on their licensing agreement, then they've even bill them for the cost of the investigation. Their largest ever fine was a stunning £7.8 million, handed out to a casino who failed players and their LCCP by not implementing enough in the way of responsible gambling measures. The size of the fine should be indicative of just how seriously the UKGC takes responsible gambling.
Market Size
Source: UKGC (2019)
The UK is a very large market for gambling operators. In 2018 the gross gambling yield (GCY) of the UK gambling industry was an incredible £14.5 billion, including £5.6 billion from the remote sector (online gambling) and £2.0 billion coming from Slots alone (UKGC 2019).
The UKGC has one of the world's toughest and most player-centric licensing agreements, even providing a third-party mediation service if complaints between players and casinos cannot be solved. The tough regulation has paid off as the UK licensing jurisdiction is considered as one the safest and most regulated, whilst bringing in huge Government revenues thanks to the 15% tax on operators.
What Is Regulated?
Gambling activities that are regulated by the UKGC include: arcades, betting, bingo, casinos, gambling software, machines, lottery and remote gambling. They give licences under the following categories:
Personal Licence
Non-Remote Operating Licence
Remote Operating Licence
A service that provides unparalleled transparency for players is the UKGC public register. It's quite normal for a licensing jurisdiction to feature a register of those they licence, but the UKGC allows you to look at all open cases and past infringements opened against any operator. This means you always know exactly who you are playing with when using a UK licensed casino or betting site.
Overall the UKGC makes the UK one of the safest gambling jurisdictions in the world and it's not hard to see why it is a top-tier jurisdiction.
Alderney Gambling Control Commission (AGCC)
Quick Facts
Established: 2000
Number of licences: 37+ licensed operators, 100+ gambling sites
Trust score: 10/10
Player protection score: 10/10
Overall score: 10/10
Cost of licence: £17,000-35,000. The annual fee is dependent on turnover.
The AGCC is known as a centre of excellence. It is a first-tier gambling jurisdiction that was established before the UKGC. Being positioned in the English Channel, Alderney is a dependency of the British Crown but is not part of the UK, so is a separate gambling jurisdiction. The AGCC is able to offer a low tax regime, high standards and VAT-free transactions for online gambling operators that relocate at least a part of their business to the English Channel. The great location, need for only partial relocation and low tax rates are a real pull factor, but Alderney licences come with much higher annual fees than other jurisdictions and depend on casino turnover, which can be off-putting for some operators.
The AGCC is responsible for supervising the activities of all who they licence and includes player protection and fair treatment with third-party mitigation for complaints. Their mission is "to ensure and maintain the integrity of electronic gambling activities regulated by the Commission" (AGCC, 2019).
Their objectives are to ensure that:
All electronic gambling is conducted honestly and fairly and in compliance with good governance
The funding, management and operation of electronic gambling remains free from criminal influence
Electronic gambling is regulated and monitored so as to protect the interests of the young and the vulnerable.
The focus is similar to that of the UKGC in that player protection and the prevention of criminal activity in gambling in key. This is what makes Alderney at first-tier gambling jurisdiction and a great place for players who want the best safeguarding on offer.
Licences are simplified and can be applied for under the two main categories:
A Category 1 Licence – business to consumer – direct gambling services
A Category 2 Licence – business to business – software providers like NetEnt, Evolution Gaming, and IGT.
Gambling operators who apply for licensing from the AGCC must undergo a full and very thorough investigation by the AGCC, pay the £17,000+ fee and demonstrate that they can operate fairly, with full software testing. Additionally, once licensed they must ensure that:
Players are all 18+ and registered
Customer funds must be kept separately following rules established by the AGCC
The site software is regularly tested and only approved equipment is used
RTPs and game rules must be published and up to date
Responsible gambling measures like displaying playing times, financial limits and 7-day waiting periods (applied to all limit increase requests) are available/in place on all player accounts.
The deep level of checks undertaken by the AGCC deters rogue casinos and site from applying for licensing from Alderney as they know they won't pass the testing stage.
Sometimes things slip and customers who feel a casino has strayed outside of their licensing agreement or acting unfairly must first log a complaint with the casino and then the AGCC – but only in the case of non-resolution. The AGCC can launch special investigations at any time, put in place financial and operating sanctions and remove licences for serious casino breaches.
In general, this doesn't happen because the AGCC favour a pre-emptive strategy of regular inspections, where they often catch potential issues before they evolve. If a casino is falling below the high levels agreed between the licence holder and the AGCC, they will issue a report to the operators telling them what they need to improve and then schedule another inspection. The pre-emptive strategy seems to catch most problems before they become a serious licensing concern and it shows to be working; in 2018 only 3 complaints were escalated outside of casinos to the AGCC (AGCC, 2018).
Just as with the UKGC, the AGCC has a comprehensive register of those they licence, but you cannot check the open or past investigations against the operator, which makes the AGCC slightly less transparent than the UKGC. Overall though, the Alderney license reflects some of the best standards in the industry and is the hallmark of world-class regulation and player protection.
Isle of Man Gambling Supervision Commission (GSC)
Quick Facts
Established: 1962
Number of licences: 45+ licensed operators, 90+ gambling sites registered
Trust score: 9/10
Player protection score: 10/10
Overall score: 9/10
Cost of licence: £5,000 administration fee for all licences and £35,000-50,000 annual fee
The Isle of Man Gambling Supervision Commission has a practically bullet-proof reputation as a licensing jurisdiction. After all, they've had plenty of time to work on it given they were founded all the way back in 1962. The Isle of Man is a dependent of the UK crown but has its own government and legal system, so like Alderney it is a separate licensing jurisdiction. The GSC is an independent body and is tasked both with regulating the Isle of Man gambling economy and increasing its market competitiveness, which is why it has such friendly operator policies.
Their current online gambling legislation comes primarily from the 2001 Online Gambling Regulation Act and the 2000 Electronic Transactions Act, and benefits iGaming operators by facilitating competition – as long as they have first met their licensing conditions. The Isle of Man jurisdiction attracts gambling operators because of their forward-thinking legislation and cheaper tax base compared with many other gambling jurisdictions (at only 1.5% on gross gaming yield). They are also able to offer international markets and are favoured by Asian-facing operators (GCS 2018).
Licences for online gambling operators are given under the following categories:
Full Licence: operators can offer tech, such as games, software and network access.
Sub Licence: for operators who wish to exclusively run on software provided by another fully licensed entity.
Network Services Licence: is for operators wishing to allow foreign registered players to use their Isle of Man registered servers.
In line with both the other first-tier licensing jurisdictions, the core principles of the GSC are:
Keeping the gambling industry crime free
Protecting underage players and those vulnerable to the industry
And ensuring that online gambling is fair for players.
GCS licensing conditions pretty much have the whole industry covered and protected including anti-money laundering regulations, debts, tax, advertising rules, fair gaming, submission of RTP reports and data protection. The legislation and licensing conditions are not static and are often updated to reflect changes in the market or industry. The GSC provides an onsite list of licence holders at their registry so you can always quickly check the licensing of a gambling operator claiming they bear the GSC stamp of approval.
The GSC regulates all their licensees through on-site inspections, quarterly audits, identification of non-compliance issues and constant feedback using a risk-based methodology. Regular online site check-ups are done as either full, follow-up or health check inspections and cover a wide range of areas that are audited for compliance.
In 2017-2018, 8 out of 45 operators were found to have licensing 'deficiencies' (GCS 2018), so there is definitely room for improvement with getting the operators to comply with the licensing regulations of the GSC. They were also, comparatively with Alderney, a rather large amount of complaints lodged to the GSC during 2017-2018, which suggests some customers are experiencing issues with GSC-licensed gambling operators.
However, all complaints made against gambling operators can be directly submitted to the Gambling Supervision Committee and involve third-party mitigation, which is a good sign for upholding player rights. Despite the higher level of complaints, the GSC is a first-tier licensing jurisdiction with a top reputation.
Gibraltar Regulatory Authority (GRA)
Quick Facts
Established: 1998
Number of licences: 35+ licensed operators.
Trust score: 10/10
Player protection score: 10/10
Overall score: 10/10
Cost of licence: £100,000 per year.
Gibraltar is located on the Iberian Peninsula. It is a British Overseas Territory and the smallest licensing jurisdiction at only 2.6 square miles, bordering mainland Spain. The gambling industry is the largest employer in Gibraltar, which is home to just 3,000 people. The GRA is its own regulating body, founded in 2005, and they licence mostly online gaming. They are an independent body with the main aim of looking out for customers and promoting competition and innovation.
GRA licensing is very hard to get, so only the best of companies who hold totally clean records can secure it – and they must be prepared to set up their whole operation on the peninsula, not just an office. The GRA is not for the faint-hearted, but comes with an iron-clad seal of approval!
Mission Statement
The mission statement of the GRA is:
To promote data privacy and uphold information rights
To regulate fairly the electronic communications and postal sectors, and enable competition in these sectors
To promote the interests of users.
(GRA Annual Report 2017-2018)
License Types
There are 7 licence types given by the GRA:
Bookmaker's Licence
Betting Intermediary Licence
Gaming Operator's Licence
Gaming Machine Licence
Lottery Promoter's Licence
Pools Promoter Licence
Remote Gambling Licence
For each type, the application process can take months – due to the more thorough investigations and testing on the part of the GRA. However, the pros outweigh the cons for most gambling operations as gaming duty is only 0.15% of total profits on the first £100,000 per year. This makes it one of the most thorough, safest and cheapest gambling jurisdictions for casinos and gambling sites.
What They Do
They regulate all aspects of betting and company behaviour including advertising guidelines, payouts, customer privacy and data protection, gaming duty, accounts and audits, codes of practice, generic codes of practice, anti-money laundering requirements, remote technical standards, third-party testing requirements, complaints and breaches of licence (Gibraltar Government, 2018).
Parties wishing to launch a complaint against a company who is licensed by the GRA can do so through writing and are submitted for Alternative Dispute Resolution, but must first be dealt with by the casino. If no suitable conclusion is reached a third-party mediates with binding outcomes, which offer the highest standards of consumer protection.
Kahnawake Gaming Commission (KGC)
Quick Facts
Established: 1996
Number of licences: 95+ licensed gambling sites
Trust score: 9/10
Player protection score: 8/10
Overall score: 8.5/10
Cost of licence: 5,000 CAD application fees, 15,000 CAD for software testing and company investigation + 10,000 CAD annual fees.
Based in Quebec, Canada, on the Kahnawake Mohawk Reserve, this gambling jurisdiction is only 48 square kilometres in size. It was, until recently, one of the only gambling jurisdictions for iGaming in North America and so a big name on the scene. The reserve is run by its own government of tribal chiefs who have created the system of gambling regulation in this unique licensing jurisdiction.
Set up in 1996, KGC mainly concern themselves with remote gambling and issue five types of licence:
Interactive Gaming Licence
Client-Provider Authorisation Licence
Inter-Jurisdictional Authorisation Licence
Key Person Licence.
Casino Software Provider Authorisation
For an operator to secure a licence from the Kahnawake Gaming Commission they must submit to and pay for software testing and a full investigation by the government body, and then pay annual fees. Additionally, the body must find that they are a company / persons of good character, honesty and integrity; the software must be thoroughly tested to ensure accuracy and fairness; and there are annual audits of the site and software by eCOGRA, Technical Systems Testing, iTech Labs or Gaming Associates (Kahnawake Gaming Commission, 2018a). All of this is to the highest standards and ensures that Kahnawake Licensing reflects the ultimate in gaming protection.
Mission
The KGC is guided by the following principles:
Providing a lawful basis for controlling and regulating gaming
Ensuring fair and honest gaming
Preventing crime in gaming
Protecting those who are underage
Ensuring the fair treatment of customers by operators.
What They Do
The Commission uses third-party companies to investigate, audit, test, and assist with compliance issues of all their licensed operators, which is both a reflection on the smaller size of the commission and their dedication to impartial results.
Players can directly complain to the Kahnawake Gaming Commission for disputes that arise between them and operators – so you're covered if you run into trouble. Unfortunately, they have a soaring rate of complaints, but the stats show that they also have an impressive rate of resolution that generally favours players. In 2018, there were a total of 161 valid complaints submitted, of which 153 were addressed with 65 favouring the casino and 88 the player (Kahnawake Gaming Commission, 2018b). A large number of complaints would seem to indicate that there are compliance issues with operators licensed by the Kahnawake Gaming Commission.
Players can directly check the licence of any gambling site claiming allegiance to Kahnawake by looking for and clicking on the Commission's logo. In 2007, the Commission was infamously involved in the Ross Hamilton Ultimate Bet Scandal, which provides quite an interesting tale and demonstrates just how licensing jurisdictions protect players, which in this case resulted in the Kahnawake Commission claiming a whopping $22,000,000 back on players' behalf – although it did take some time.
Kahnawake Commission is a very attractive licensing jurisdiction for operators despite the concern over the level of complaints they are receiving from players. They have formed strategic partnerships with the Antigua and Barbuda, Alderney, Malta, Jersey Gambling Commission, the Six Nations Gaming Commission and Santa Ysabel Tribal Gaming Commission to ensure they have a global appeal and ensure the highest standards possible.
Malta Gaming Authority (mga)
Quick Facts
Established: 1996
Number of licences: 294 operators,625 licensed gambling sites.
Trust score: 9/10
Player protection score: 9/10
Overall score: 9/10
Cost of licence: €2230 application fee, €8,500 annual fee and €1,500 renewal fees.
Malta is one of the smallest countries in the world, but this hasn't stopped them strategically becoming one of the biggest iGaming hubs in Europe. In fact, they were the first in Europe to regulate remote gambling, and in 2017 issued a total of 625 licences, with 294 gambling companies in operation there, employing over 6,000 full-time staff (mga Annual Report, 2017). This brings millions in revenue and jobs to the island annually as there is continuous growth in the industry. In total, gambling makes up 12% of Malta's total GDP at €1.2 billion and you'll find some of the biggest names of gambling world like Leo Vegas, Betfair, and Unibet have made Malta their home.
Licence Types
Located in between Southern Italy and Northern Africa, the small island attracts the big names in the industry who want a base with affordable tax rates, access to EU and worldwide markets, and plenty of sunshine! In 2018, the mga underwent some changes to make it more flexible to fluctuations in the industry, the new approach "is both technology and game-neutral, therefore encompassing any type of gaming" (mga, 2019a) and has therefore simplified the licensing types that are offered:
Class 1: covering casino games, skill games, and online lotteries – basically anything that uses a random number generator (RNG).
Class 2: covering fixed odds betting, pool betting, and spread betting – sports betting, basically.
Class 3: covering peer to peer gaming and betting exchanges.
Class 4: which is for software vendors and remote gambling.
Licences last for 5 years and offer good value for money.
What They Do
As a second-tier licensing jurisdiction, we expect high standards from the mga, who operate to "regulate competently the various sectors of the gaming industry that fall under the Authority by ensuring gaming is fair and transparent to the players, preventing crime, corruption and money laundering and by protecting minor and vulnerable players"(mga, 2019b).
Making sure that they stay on top of the gambling industry, the mga undertakes research into gambling, grants licences, monitors licence holders, collects tax, supports technological innovation in the industry, and ensures that the iGaming sector contributes to Malta's overall development (mga 2019b).
How They Operate
The mga site is easy to work your way around as a player. They allow direct complaints via their Player Support Center for anyone experiencing issues with an mga licence holder. They also operate a name and shame system on site for any casinos claiming to be licensed by them – we ruefully enjoyed this, take a look at the screengrab. It's not often that an online casino will parade the logo of a licensing jurisdiction if they are not a licence holder, but it does happen, which is why every jurisdiction has a registry.
As an island State, Malta has spent time ensuring their IT infrastructure, tax and banking regulations are cutting-edge, facilitating the needs of remote gambling companies. In a similar vein to the Isle of Man, they embrace the dual nature of the licensing body to promote business interests and stay competitive whilst regulating the sector.
Source: mga Annual Report (2017)
The mga do have compliance issues with their operators and do take action against them, which seems to be successful as the number of operators who have been investigated and reprimanded fell in 2017, according to the most recent figures produced by the mga (mga Annual Report, 2017).
The mga undertakes regular inspections of both their land-based and remote licence holders. In 2017 they conducted a total of 14,826 land-based inspections, which demonstrates that they are really on top of their game.
It's difficult to understand why Malta just misses out on being a first-tier licensing jurisdiction. They are doing a stellar job of producing market research and marketing themselves as a great destination for gambling operators. Just take a look at their 2018 Gaming Malta magazine.
You can generally trust a casino displaying the mga logo and a licence number, but if you are at all unsure check via their online register.
'Rubber Stamp' Licences
We've decided not to delve too deeply into either the Curacao or Costa Rica licensing jurisdictions. They have both come under fire, being labelled as 'rubber stamp' gaming jurisdictions, which means they offer little to no player protection when it comes to disputes and enforcing licence conditions.
You can still find a quick summary of each below, but we recommend that you choose a different casino rather than play with one licensed by either of these regulators.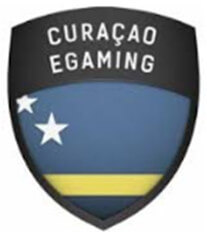 Curacao eGaming
Established: 1996
Number of licences: n/a
Trust score: 5/10
Player protection score: 5/10 – depends on the casino
Overall score: 5/10
Cost of licence: $10,000 + $1,000-7,000 per month
This is one of the first and most relaxed licensing jurisdictions in the world. With one common licence that only costs companies $10,000, takes 6 weeks to arrive and obliges the operator to a rate of only 2% tax, Curacao is a highly attractive gambling jurisdiction for companies.
However, they operate with a hands-off approach when it comes to disputes, which benefits rogue casinos who have sought licensing here and are left in charge of the settlement.
Costa Rica
Established: 1999
Number of licences: 300+
Trust score: 3/10
Player protection score: 3/10
Overall score: 3/10
Cost of licence: $5,000
Companies flock here for the lack of regulation – beware. $5,000 buys you an all-in-one, basic licence to operate in a very loose system of regulation.
Which Gambling Jurisdiction Should I Choose?
Now you're armed with pretty much everything you need to know about the world's top 8 gambling jurisdictions. While it is easy to choose where you want to play, remember it also hinges on your geographical location. As we mentioned earlier, you're pretty unlikely to come across any other gambling jurisdictions, unless you are in an unusual corner of the world!
The most important thing to remember is that that all of the CasinoGuide recommended UK online casinos are licensed by arguably the best of the bunch – the UK Gambling Commission – meaning you can play with comfort and peace of mind guaranteed.
Bibliography
Alderney Gambling Control Commission. (2018). Annual Report and Financial Statements. Retrieved June 3, 2019, from gamblingcontrol.org
Alderney Gambling Control Commission. (2019). About us. Retrieved June 1, 2019, from gamblingcontrol.org
Government of Gibraltar. (2018). Remote Gambling. Retrieved June 3, 2019, from gibraltar.gov.gi
Kahnawake Gaming Commission. (2018a). Frequently Asked Questions. Retrieved June 3, 2019, from gamingcommission.ca
Kahnawake Gaming Commission. (2018b). Dispute Resolution Figures. Retrieved June 3, 2019, from gamingcommission.ca
Malta Gaming Authority. (2017). Annual Report 2017. Retrieved June 3, 2019, from mga.org.mt
Malta Gaming Authority. (2019a). Remote Gaming. Retrieved June 3, 2019, from mga.org.mt
Malta Gaming Authority. (2019b). About us. Retrieved June 3, 2019, from mga.org.mt
Malta Gaming Authority. (2019c). News and Events. Retrieved June 3, 2019, from mga.org.mt
United Kingdom Gambling Commission. (n.d.). What We Do. Retrieved June 3, 2019, from gamblingcommission.gov.uk
United Kingdom Gambling Commission. (2019). Industry Statistics. Retrieved June 3, 2019, from gamblingcommission.gov.uk