Ganapati Limited is an exciting new casino game developer, having launched in 2013 in England as a mobile app developer. Their success saw them becoming a publically listed company within a year which ultimately was the catalyst for them entering the online gambling world in 2016.
Most popular games by Ganapati
To ensure smooth global operations the company's business and sales teams are headquartered in Malta, where its group license is held, and their creative studio operates out of their Taiwanese office.
As a company founded by Japanese investors, the company entered the European online gambling scene with a fresh approach to game development, storytelling, art style and feature presentation that has seen them develop a library of unique and award-winning online and mobile slots.
In addition to their investment in storytelling and artistic expression, their foundation as a mobile app developer has meant that all of their slots are built from the ground up with a mobile-first mentality. This has allowed them to immediately take advantage of the growing need for mobile optimised casino games.
Since their first foray into online gambling in 2016 Ganapati has developed approximately 30 engaging video slots which boast a variety of reel options, free spins, bonus features and even a few jackpot slots.
Sumi-e slot
Sumi-e is a true representation of Ganapati's commitment to creating beautiful slot machines that border on being pieces of art themselves. In Japanese culture Sumi-e is the ancient art of painting in ink and water, the interaction of the two mediums combine to create delicate and enchanting artworks.
The simple 4×4 grid of Sumi-e is designed to look like a piece of organic parchment and each of the symbols that decorate this surface is in itself a delicate natural element like flowers or reeds but presented as a monochromatic ink design.
The only eyecatching divergence from this is the multiplier and free game symbols which appear to be painted in red ink when they occur. While this may sound jarring, the way it is handled makes it exciting rather than distracting.
To draw you even deeper into the world of Sumi-e Ganapati have tailored the reel spin and symbol display to align with the world the slot lives in. New symbols do not appear by spinning, rather the pages with their painted symbols are peeled off the easel and put away, the symbols are then obscured which you can manually reveal by "brushing away" the ink to reveal the new symbols below which include 4 unique Scatters and a Bonus symbol.
If the gods favour your Sumi-e creation you stand to win as much as £100,000 when playing at the games maximum bet of £100 per spin.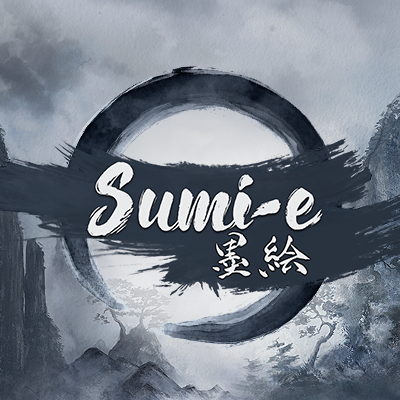 Usain Bolt slot
One of only two sports branded slots in Ganapati's game library Usain Bolt is a high energy fast-paced game displayed on a 5×3 reel set and offers an RTP of 96.18%. Out of the blocks, the game is played out across 27 ways to win but triggering the Reel Extension feature will soon see this expand up to 108 ways to win!
As one would expect from an officially licensed title the symbols are loaded with references to Usain Bolt, his career as a gold medalist athlete and of course the man's lightning-fast speed. These come in the form of symbols showing his lightning bolt symbol, Usain cheering the crowd, his gold medal and the timer showing his world record 100m sprint time of 9.58 seconds.
In their usual fashion, Ganapati has added their own special touch to the gameplay. When triggering the Reel Expansion feature one of three payout patterns is triggered. These patterns will see payouts either begin from the bottom of the reels up, from the top down or begin in the middle and work their way across the reel set.
The Usain Bolt slot also features a bonus Wild feature where an expanded Wild appears on the reels to complete winning paylines and an Ultimate Spin feature where Re-spins are triggered.
New players need to keep an eye on the maximum bet levels when buying the games various bonus features. While base game spins range from £0.10 to £2.60 per game, buying the slots Expanded Reels feature can cost as much as £520 for a single spin.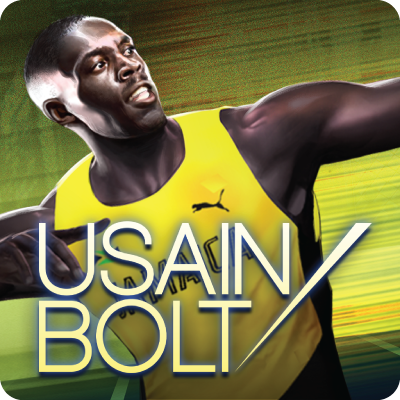 Dragon & Tiger slot
Dragon & Tiger slot is Ganapati's leading jackpot slot title where we witness the ancient battle between the Japanese Tigers and Dragons. The game is played on a 7×7 grid and forgoes fixed paylines in favour of a cluster pays mechanic.
The game features cascading reels which see winning symbols removed from the grid and new symbols filtering down to take their place. When combined with the Dragon and Tiger eye feature, where random locations are attributed to either beast, this generates a lot of excitement as a win can see the appropriate Wild Eye symbol (dragon eyes are blue and tiger eyes are red) land in the designated area.
When this happens all symbols in that marked area transform into either a multi-symbol Dragon or Tiger Wild and complete winning paylines.
Stakes in Dragon & Tiger slot range from £0.20 up to £100 per game. It is worth keeping an eye on your bet levels as the slot machine features a Wheel of Fortune jackpot game where you can win one of three prizes, either the Mini Prize (10x), Major Prize (100x) or Grand Prize (1000x).
Landing the Grand Prize while playing at max bet could see you claim up to £100,000 from one lucky spin of the reels.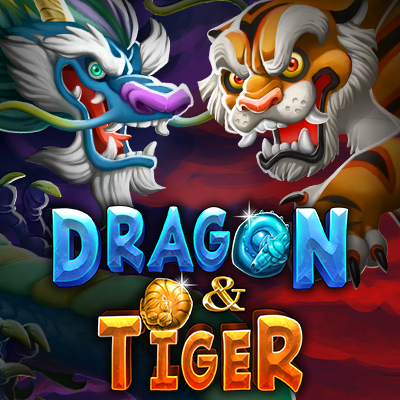 Twinkle Star slot
Twinkle Star is Ganapati's answer to the traditionally boring fruit machine. Gleaning inspiration from the "Twinkle, Twinkle, Little Star" British nursery rhyme the studio created a brightly coloured video slot that features an array of exciting symbols and reel interactions which are enjoyed on a 5×3 grid with 10 fixed ways to win. Not only that but during each spin of the reels a light techno rendition of the lullaby accompanies your gameplay.
The medium volatility slot machine offers two engaging features, the first being that the reels of Twinkle Star pay both ways at all times and the second being Twinkle Star Strike which triggers free re-spins.
Twinkle Star slot definitely appeals to new players with its low stake values, spins range from £0.10 up to £5 per game, with the maximum jackpot being 100x your bet. At max bet, this would mean you could win up to £500.
Abduction slot
Abduction slot is a lighthearted spoof of the classic alien-abduction theme seen in movies and television with disc-shaped UFO's using tractor beams to scoop up unwitting livestock and people.
The team at Ganapati turned this concept into a delightful video slot with reels that expand from 5×3 up to 6×5, and ways to win that expand from 243 ways up to an astounding 7776 ways. Abduction is a medium variance slot that offers players a 95% RTP and the chance to win up to £500 by collecting 5 baby aliens on the reels.
The reels of Abduction are filled with humorous themed symbols including the aforementioned alien baby, human babies, sheep, cows and even a television set – everything an alien race would need to study humanity
In keeping with the otherworldly theme of the slot, there are Power Cells to be collected and used to trigger Free Spins. Not only that but once the free games are active the remaining Power Cells can be used to upgrade Free Spins features such Expanded Reels (Megabeam feature), Random Wilds (Transmuter feature) and Symbol Duplication (Duplicator feature).
Each spin of the reels also sees the alien craft appear over a new homestead, whether it is a farm, a mansion or even a crashed space ship will affect the value of the symbols that appear on the reels during that game.
What makes Ganapati Games Stand Out?
The first impression you have of Ganapati's online and mobile slots is always a sense of intrigue. The game developer has chosen to continue to honour the history and culture of the founders which is why you will find that each of their titles has a discernible Asian influence, both in the art direction and in the story that the game tells.
To be clear you will not find a soulless fruit machine anywhere on the list of Ganapati's casino games, each slot is set in an interesting world filled with unique characters. The reel set, symbol design and in-game features all serve as a platform for you to enjoy the story behind the game.
Even their take on the fruit machine, Twinkle Star, was built around the lullaby, "Twinkle, Twinkle, Little Star" and as such the reels of this game are packed with imaginative symbols, fun interactions and colourful action.
They have also landed some impressive branded slot deals with both Olympic gold medalist Usain Bolt and Manny Pacquiao, the only boxer to ever hold eight world title belts, featuring in their own officially licenced Ganapati slot machines.
Bonuses and Features on Ganapati Games
Ganapati is intent on carving out their segment of the online casino market which is why you will not find them applying other companies features and developments to their titles. Rather they have invested in their own teams and coming up with features that suit the story and world of their given games.
When it comes to creating tension and excitement on the reels nothing beats the cascading reels mechanic, which is why Ganapati has included it in several of their slots including the branded Pacquiao One Punch KO slot and the super cute Sushicade slot.
In the branded Usain Bolt slot machine and the alien-themed Abduction slot, however, they have paired cascading reels with an expanding reels mechanic which also expands the available ways to win up to 108 ways and 7776 ways respectively.
Their Monster Quest slot features a fully customed battle mechanic where spinning the reels triggers an attack against on-screen monsters. Successful attacks result in payouts but missing will either see you being attacked in return or having a valuable opponent slip away. The higher the level of monster you defeat the greater the rewards.
With their gorgeous Ukiyo-e slot, they even blur the lines between games of chance and games of skill as it features a skill-based shooting bonus feature. During this feature, a random character is selected as the hero and you guide this character's action in a target shooting competition. Your actions determine the wins or losses triggered during this bonus game.
Ganapati Jackpot Slots
Ganapati does not currently offer any true progressive jackpot slot, primarily due to their smaller selection of video slots. They have however launched the highly entertaining Dragon & Tiger online slot with a 4-tier progressive jackpot bonus.
The game is played on a 7×7 grid where you spin with 9 symbols in the hopes of triggering the slot machines Wheel of Fortune type bonus game. Successfully triggering the feature will offer you the chance to spin the wheel to claim a prize.
These prizes range from Free Spins as well as the games Mini Prize, Major Prize and Grand Prize, where the Grand Prize is worth up to 1000x your bet.
Ganapati Games on Mobile
Given Ganapati's start as a mobile app developer, it comes as no surprise that all of their slot machines are designed and developed with mobile play in mind. All of their slots are built in HTML5 to allow seamless transitions between mobile devices and desktop without any change in the quality of the game.
A prime example of this mobile-first mentality is the highly entertaining Wild Sumo slot. Whether you play on a desktop pc or mobile phone the game is optimised for landscape display with the full screen utilised to show off the icons, action buttons and feature bar.
The spin button is large and located on the far right of the screen making it simple to hold your device in one hand and still tap the spin button with your thumb. The casino game also features an Autoplay button, conveniently located next to the Spin button, for players who prefer to let the game run without the constant need to trigger each game.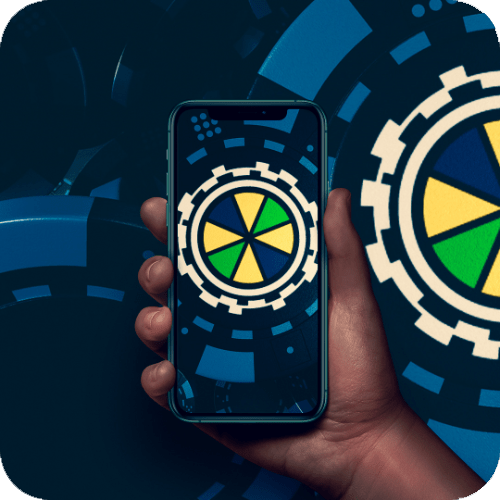 Can I play Ganapati Games For Free?
Yes. All of Ganapati's online slots are available for you to test as demo games. These games are truly free to play allowing you to try out their many unique features and themes without touching your bankroll. The downside to this is that all wins are for fun as well so there is no option to cash out if you win big!
How much money can I win at Ganapati Games?
Considering that as a fairly new game developer Ganapati has not yet had the time to build as large a game list as their peers the company does offer games that appeal to a large cross-section of slot players.
They offer a balanced mix of high and low volatility slots entertainment and have even included a jackpot slot in the form of Dragon & Tiger. That being said their games do tend towards the lower end of the big win pool with some of the largest payouts available during the Free Spins or bonus features of their slots ranging from £5,000 to £20,000.
The only outliers, in this case, are the highly attractive Sumi-e and Dragon & Tiger slots. These games both feature the chance of winning £100,000 when spinning at the max bet of £100 per game.
FAQ About Ganapati Gaming
Are Ganapati Games safe to play?

Yes they are. Ganapati is licensed and regulated by the Malta Gaming Authority (MGA). They also hold several awards and nominations from the industry's most prestigious events.

Can I win real money on Ganapati games?

Yes you can. All Ganapati casino games are available for real money play at participating online casinos.

Can I get a bonus on Ganapati games?

Given the rich stories and entertaining gameplay Ganapati games are perfect for new players. Be sure to visit our bonus section to see what bonuses are currently on offer.

Are Ganapati Games restricted in any countries?

Ganapati prides itself in being a licensed and regulated game developer, this means that their games are not available where online gambling is deemed illegal. Be sure to check the legal status of your region before playing online.

Do Ganapati Games need to be licensed?

Ganapati has ensured that all of its games meet the licensing requirements of the MGA, as an added layer of security it is always best to play at licensed online casinos.
Summary about Ganapati
If you are looking for a fresh take on the tried and true online slot and have an appreciation for traditional Japanese art and even the more modern Manga or anime-style art then visually Ganapati is a must-play slots provider.
If you are less concerned with visuals but are more interested in the gameplay loops, feature integrations and overall experience of the slots you play then once again Ganapati are worth your time. As much time and effort as they put into visual storytelling they also put into ensuring their games play well and offer reel actions that will keep you entertained.
While their current offering is not as expansive as some of their more established peers what Ganapati offers is world-class and in many cases outshines developers who have been in the game for several decades in terms of engagement and their investment in the story.