Hotline Bonus Features
The Hotline bonus bet is a pretty interesting feature in this title. By betting more money, you increase the chance to land expanding wild symbols or earn respins.
The scatter and wild symbols work as they usually do in Slots games.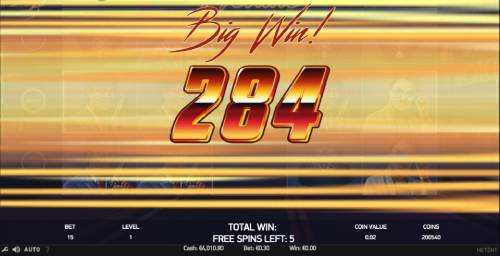 Hotline Jackpot / Max Win
As you can see from our table, there is a chance to win a pretty respectable jackpot. Since this is a medium volatility game, it's not really one to play if you want to win any ridiculous jackpots.
But if you're looking for something that strikes a great balance between fun and paying out, this is one to try.
Hotline On Mobile
NetEnt is widely regarded to be one of the best Slots developers of all time. This game is a recent NetEnt release, so you don't have to worry about any compatibility issues with mobile devices.
Hotline Summary
If you were around in the '80s, this game will almost certainly make you feel nostalgic for a bygone era. Even if you weren't born yet, this game could still give you a sense of nostalgia.
The game is a bit over the top, but that is part of its charm. The mechanics are not too complicated, but the Hotline bonus certainly adds an extra element to the game.
These mechanics, combined with the medium volatility, makes it a great Slots title to play if you want to have some fun without too much pressure. The game is worth checking out for the introduction cinematic alone; check out our free play option to take a look.
If you feel ready to put some real cash down, then take a look at our recommended casinos.