Push Gaming is a company that devotes themselves entirely to producing top-quality Slots games. Although they use a lot of different themes in their titles, the art style is still fairly consistent.
They have a lot of titles that utilise mythological and fantasy themes, but they really produce quite a range of games. There's probably nothing that you haven't seen before, but the fantastic artwork really brings Push Gaming titles into a class of their own in terms of visuals.
Do note that they don't make any copyright-licensed games; their focus is completely on making their own original Slots titles.
Most Popular Push Gaming Games
Aside from the obvious choice of Jammin' Jars, which is arguably the most popular Push Gaming Slots title, there are plenty of other strong contenders in the Push Gaming library.
Razor Shark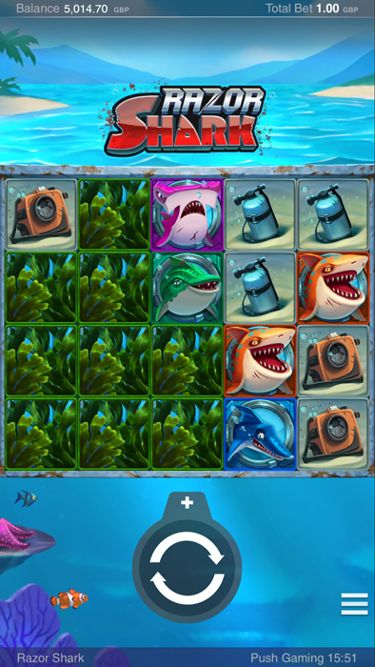 This is a game that takes the player on an underwater adventure. This is a 5 x 4 Slots game with 20 different win lines. Players can trigger a variety of different bonuses. For example, you can trigger things like instant bet multipliers and free spins rounds.
Fat Rabbit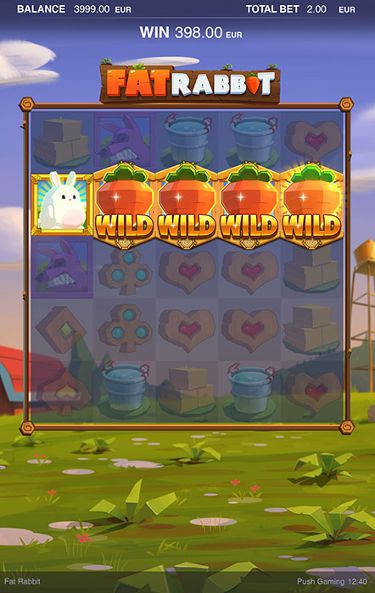 This is a fun Slots game that doesn't really take itself too seriously. If you manage to land a rabbit and a carrot, you will trigger the in-game free spins round. During the free spins round, the rabbit will eat more and more carrots, potentially growing so much that it fills the whole screen.
Ultimate Dream Team
Fans of football will love this sports-based Slots game. The reels are filled with symbols of footballers in caricature form. While their appearances are vague enough that no one is going to get sued, it's pretty obvious who a lot of these players are supposed to be.
Push Gaming Slots Progressive Jackpots
Push Gaming doesn't have much in the way of progressive jackpot titles, but one in particular stands out: Power Force Villains.
In an innovative take on the progressive jackpots genre, the progressive jackpot is represented with two metres rather than one, which are 'power' and 'force'. If you want the chance to win a crazy jackpot, give this game a try.
Push Gaming Free Spins And Free Games
While you probably won't find any offers that specifically give free spins on Push Gaming Slots games, you will often find them included in other free spins offers.
In game, Push Gaming Slots often have gameplay mechanics which give you free spins. These spins will need to be spent within that game. You can't take them out and use them on another title.