While they don't develop too many games, they still manage to produce some Slots titles that can stand up to the competition. As far as overarching themes go, Relax Gaming does seem rather partial to making Slots games with a fantasy aesthetic.
With that said, they do seem like a developer that likes to try out new ideas. For example, they have a game called Zombie Circus, which features a circus comprised entirely of zombies; that's a pretty unique concept.
Since they are also responsible for a distribution network, they are not totally committed to games development. They aim to release a decent number of titles every year and when they do, they often try to do something a bit different. Graphically, their games look fairly good and they run smoothly, whether you play them on mobile or on a desktop PC.
Most Popular Relax Gaming Games
Why not get started with our expert picks of the top Relax Gaming games?
Money Train
This game features a Wild West theme, specifically focusing on the classic "train robbery" trope. This is a highly volatile Slots game, so this one is all about the bonus rounds!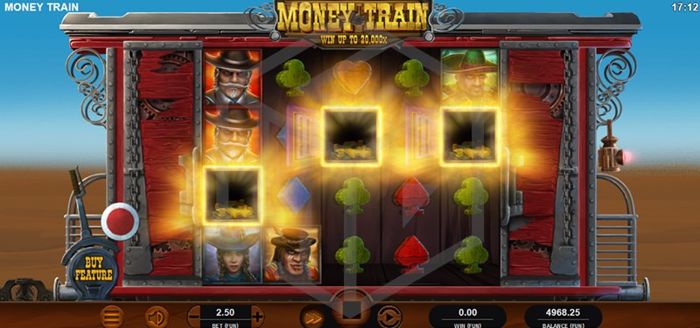 Zombie Circus
While many of their games are based around more tried-and-tested concepts, this one is fairly unique. This is a fairly simple Slots game, but it's still a whole lot of fun to play.
Ignite the Night
With it's remote paradise island setting, this is a Slots game that really lives up to the name of the developer. Don't expect to relax too much though; the generous bonus features are sure to keep you excited throughout your play session.
Relax Gaming Slots Progressive Jackpots
While Relax Gaming does not produce any of their own progressive Slots games, they are responsible for the distribution of some developers that do. For example, they work with Microgaming, which makes one of the most well-known and recognisable progressive Slots games in the world: Mega Moolah.
If you don't know how a progressive Slots game works, it's quite simple. There is a mega jackpot that's linked up to every other player in the world. Everyone who is playing the game is contributing to that jackpot.
Eventually, one player will be lucky enough to win the whole thing. It's no exaggeration to say this could be a life-changing amount of money. The current all-time record win on a progressive jackpot Slot game is held by Mega Moolah, with a staggering €18,915,872.81!
Relax Gaming Free Spins And Free Games
As with the bonus offers, Relax Gaming likes to allow the developers they represent to make their own policies regarding free spins. This means there are no definitive rules about Relax Gaming free spins.
In many of their games, you have the ability to earn free spins through in-game mechanics. These free spins are different to promotional free spins, as they need to be used there and then, in that specific game.