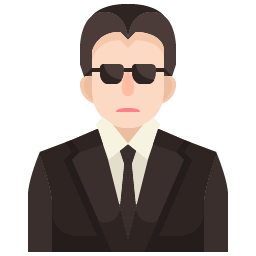 With so many online casinos dominating the internet, it can be hard to filter out the rotten apples. There are more reputable casinos out there that abide by the regulations than fraudulent websites. Yet, it may happen that you stumble across an online casino that looks too good to be true and get you in hot water. To avoid things getting dicey, CasinoGuide assists its visitors is picking the safest online casino.
If you're new to the online gambling world, you might not know what to look out for at first. With our numerous years of experience in the industry, we have compiled a list of red flags all blacklisted casinos have in common. Should you spot one or more of the reasons below, it is best to steer clear from the casino you're considering signing up at.
Lack of licensing
When it comes down to picking a reliable UK online casino, there is only one regulatory body that can issue a valid license: The UK Gambling Commission. The UKGC is one of the most stringent licensing authorities within the gaming industry and is known for tightening the rules continuously in order to protect consumers.
While a license by the Malta Gaming Authority allows players from a wide variety of jurisdictions to join a casino, players based in the United Kingdom can only do so if the casino is in possession of a UKGC license. Should an online casino accept UK players without a license by the UKGC, it's best to steer clear of this website.
Pirated and Rigged Casino Software
Pirated or unlicensed casino games pose a real danger for unknowing punters. Safe casino games are produced by licensed software providers, such as NetEnt, Microgaming, Yggdrasil and many more. These are thoroughly vetted and tested by third party software auditing firms such as eCogra in order to establish a correct RTP (Return to Player Percentage). On top of that, the auditing firm will also ensure that all outcomes of wagers are completely random.
If the software does not offer the player with completely random outcomes, then the game can be called "rigged". Rigged games are manipulated by the casino itself to the disadvantage of the player, making them impossible to win. If a player is not aware of a rigged game, they might find themselves throwing money at the game, hoping for a win that will never happen.
Late or non-payments
It's every casino player's worst nightmare: not receiving your hard-earned funds. After all, once you win, no matter how large the amount, you are entitled to your money regardless. Some delays may occur occasionally from the casino's side, for example, due to a high amount of withdrawal requests at that time. When this happens, the issue is normally resolved within just a couple of days and they player will receive their funds in good order.
But there are online casinos out there that are notoriously late with their payments without any excuses. Such practices not only cause the player needless stress and anxiety, but they'll be unlikely to want to continue playing at the casino in the future.
Lastly, there are the most dangerous type of rogue casinos: the ones that don't pay out at all.
List of online casinos that do not pay their customers:
BetFashionTV
Manhattan Slots
Osiris Casino
Royal Savoy Casino
Vernons Csaino
Winnermillion
LondonCasino
BeTheDealer
WinAsDealer
Games4Money
Unresponsive or fake "customer service"
Having a "Live Chat" button or an email form on the website does not necessarily mean there is a customer care representative on the other side to assist you. Neither does it mean the online casino hires qualified agents to help patrons solve any issues they might have. Many dodgy online casinos will outsource their customer service team to large call centres where the agents receive minimal training on the product and turn-over rates are high. This means that players will not receive the quality level of service they are entitled to.
All reputable online casinos such as Rizk, ComeOn, Mr Green and LeoVegas have their own in-house customer service team which they put through a solid month of training, so the agents know the ins and outs of the product they're working with. Maintaining a top-notch customer service team does come with a high budget, so it's if an online casino has its own in-house team of service superstars, then you know you're playing at a safe online casino.
If you're unsure whether an online casino has its own in-house customer service team, simply take a look at their company website and look for vacancies for CS roles.
Unproven or tampered RNG
In order for an online casino to offers its services, it needs to prove that all their game run on a stringent Random Number Generator. An RNG makes sure that every outcome of a wager, whether that be on a slot machine, table game or scratch card, is entirely random. While the myth holds some truth that the house always wins, due to the house always having a larger advantage, tampering with the RNG is a crime. The players, as slight of a disadvantage as they may have, should always have a chance of beating the house fair and square as far as RNG is involved.
If the RNG has been tampered with, as in it is not completely random, then the game is "rigged".
Unfair Terms and Conditions
Nobody likes reading lengthy terms and conditions, but they're there for a reason. Players should always be aware of the terms regarding a bonus before opting in. However, even though terms and conditions are tedious, there is a difference between fairs terms and predatory terms. Online casino put up the terms and conditions for a reason; to avoid bonus abusers. But they need to strike a balance between doable and simply impossible. Fair terms and conditions include: easy to complete wagering requirement, giving the player a large timeframe during which they can complete the terms and conditions, and making sure the maximum win limit is in line with the amount deposited.
For example, if the casino demands a 99x wagering requirement to be completed within a timeframe of 7 days, that is considered predatory unless you have a huge amount of disposable income available. For many players this is not the case, so the terms are considered unfair.
Spam and predatory advertising
Luckily, most of the spam gets filtered out by whatever email service you're using. But fraudulent online casinos have a knack for over-selling their actual worth and rope players into dodgy bonuses. These types of emails usually end up in your spam inbox, but should they come through, make sure to read the terms and conditions thoroughly, even the fine print.
Reputable and fair online casino make sure all terms are displayed in a comprehensible manner, such as clear font, layman's terms, and provide a short description of the most important points to the player can get a clear and speedy overview at first glance.
Trying to appeal to children and players under 18
The UK Gambling Commission has a no-tolerance policy for any form of gambling advertisement that is child-appealing. Child-appealing content can include cartoonish images in games or in the casino's design (bright colours, fairy-tale characters, emojis, usage of children's cartoons in casino games, etc.).
Closing Player Accounts for no reason
Rogue online casino are notorious for closing down player's account simply for asking questions. Once a customer catches up to the casino's malpractices, they will close the account and freeze any funds the players may have on their balance, claiming it as their own.
A rogue casino is very quick to crack down on players who pose as a "nuisance" in their eyes. No player should ever be treated like that, especially if the play has followed the policies the casino has set out. The closing of an account can be appealed, if done without valid reason, but these appeals usually fall on deaf ears when it comes down to rogue casinos. It is best to avoid them all together, no matter how attractive their bonus offers might be.
No or weak KYC check
The KYC check has been a recent development within UK online casinos in order to prevent money laundering and keep both the players and the casino safe. The KYC check comprised of the players having to upload their personal documents, such as photo ID and proof of address (a utility or phone bill, to let the casino know that the account is legit.
Before KYC checks where a thing, scammers used to create multiple accounts which never needed to be verified, deposited laundered money through untraceable banking methods and try to cash out as much as possible through the same unverified methods. This was, the money was being laundered with authorities not being able to trace where it came from. The KYC check is crucial in an online casino's compliance policy. Should an online casino fail to enforce this KYC process, it can risk losing its licence or be projected to a hefty fine.
Not paying affiliate websites
This is one does not directly affect the customer, but if an online casino refuses to pay its business partners (affiliates), it's also pretty likely not to pay its patrons. Casino affiliate websites, like CasinoGuide, put a lot of thought and work into promoting reputable online casino through carefully created reviews and guides, to make sure our visitors are safe and happy. Should an online casino betray the trust of its affiliate partner, the casino's complete reputation will be affected within the gaming industry and many affiliate companies will refuse to work with them in the future.