Find your local casino on the map below, or keep scrolling to see its information listed underneath. Protip: press Ctrl+F on your keyboard, type the name of the place you are looking for into the search box, and press Enter. Below you will find the best local casinos in the UK which can also be played at online.
Local Casinos in the UK
Online casinos are great fun, no doubt about it. Live casinos in particular are great for getting that feeling of being in a casino while sitting on the sofa in the warm comfort of your own home. But no matter how much you are winning, sometimes you get that hankering for the real thing. That's why we have created this page, listing all of the local casinos in your area of the UK.
UK Land-Based Casinos: Top 3
As you can see on this page there are over 100 casinos around the UK that you can visit, but here are our top 3 recommendations if you're planning a big day out!
Stratford Aspers, London
Table Games
40
Gaming Machines
150
Poker Tables
15
Open 24/7?
Yes
Location
312 The Loft,
Montfichet Road,
Stratford Olympic Park,
London,
E20 1ET
Summary
One of the biggest casinos in London, and the UK as a whole! Located in Stratford, this casino is popular with visitors to the capital, as well as those on their way home after a hard day's work.
There are plenty of options when it comes to games, and particularly Slots machines. The casino also attracts regular poker players, and caters to them well with massage girls placed judiciously around the casino floor.
When you've finished playing, take a trip up to the Skybar for some reasonably-priced cocktails and a nice view of the city.
Victoria Gate Leeds
Table Games
24
Gaming Machines
220
Poker Tables
10
Open 24/7?
Yes
Location
Eastgate,
Leeds,
LS2 7JL
Summary
Opened in 2017, the Victoria Gate in Leeds is very much the big new casino on the scene in the UK. It is certainly the largest available casino in the North of England and Scotland, and has well over 200 Slots machines, dwarfing the 150 Slots offered by the Aspers in Stratford.
Even if you're just a casino casual, you can find plenty to entertain you at Leeds Victoria Gate – the wall to wall screens show a variety of sports and there are numerous booths making it easy for you to place bets on the games you are watching.
Victoria Gate Leeds is also home to a superb restaurant serving up a variety of cuisines.
Les Croupiers Cardiff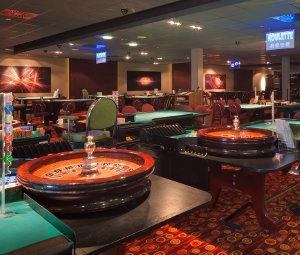 Table Games
20
Gaming Machines
56
Poker Tables
20
Open 24/7?
No
Location
Capital Retail Shopping Park,
Leckwith Road,
Cardiff,
Wales
Summary
Established in 1968, Les Croupiers (or Les Croups to its friends) is a highly popular land-based casino in Cardiff – it receives a great many regular players and casual players. Despite its somewhat unassuming exterior, the interior is extremely well-appointed, cosy and has a great atmosphere.
Initially Les Croups was a landmark in the Cardiff City Centre, but after consultation with regular clients, opted to relocate to the outskirts opposite Cardiff City Stadium, which has plenty of additional benefits including lots of free parking. The personal touch of this casino even extends to offering customers free hotel transfers.
Les Croupiers also plays host to the Dragon Court Chinese Restaurant, which offers a wide range of Oriental delicacies.
Local Casinos UK Map: Find A Casino Nearby
Best Casino In UK
Land-based casinos are obviously very different from online casinos – and everyone will have a different idea about which is the best casino in UK. What defines the 'best' is very subjective to the person and based on multiple factors. On this page we are intending to collect as much information as possible about each casino in the UK, in the form of reviews and facts about each one.
We will update this page in due course once we are able to state with more certainty which is the best casino in UK. For the best online casinos in the UK, we can think of no better place to start looking than our online casino reviews!
UK Casino Franchises
You will find that there are a great many casinos in the UK which carry the name Genting or Grosvenor – these UK casino giants have land-based casinos all across the globe, and are commonly associated with great style and prestige. You can check out our review of Genting Casino to find out more.
There is also Cashino, which has over 150 physical locations in the UK alone, as well as an impressive online casino. If you want to find out more about their online side, CasinoGuide offers one of the most comprehensive Cashino reviews on the web.
Casinos are becoming more and more a feature of UK life. Over half of UK Premier League teams now carry a casino or gambling sponsor on the front of their jerseys – the global reach of UK casinos is growing.
With that said, there are still plenty of fantastic local casinos in the UK which do not carry these names – but some people do prefer to go with a name they know well, which is why they have been so successful.
However, if you are tired of frequenting your same local casino again and again, you have the option of going on a casino junket to various casinos around the world; from Malta and Montenegro to the Caribbean and the USA!
Biggest Casino in UK
Both Genting and Grosvenor have a lot more than one large casino in the UK – in fact between the two of them, these brands own over half of all the casinos in the UK now.
In terms of which is actually the biggest casino in UK, that honour goes to London Victoria Casino. This casino, also known as Victoria Gate, opened in January 2017 so is relatively new compared with the others on our list.
It is over 50,000 square feet in size and boasts 220 gaming machines as well as 24 table games. Even better, it is open 24/7 so you can go there to get your casino fix any time you like!
Origins Of UK land-Based Casinos
Casinos in the UK have grown tremendously in popularity throughout the centuries. And where before, casino play was the reserve of the very elite in society, online casinos have now paved the way for casino gaming to be a truly inclusive pursuit.
'Whites', the first ever gaming house in the UK, opened in the mid-1600s. It was a while before another was built – 'Crockfords' came next, opening in the early 1820s. Crockfords also became a clubhouse to anyone fortunate enough to be able to pay the whopping £25 membership fee.

Changes to the Law
Later on in the 1840s, the British government opted to introduce the Gambling Act which nullified all gambling contracts, and casinos largely ceased their visible operations.
It stayed this way for over a hundred years until, in 1960, the Betting and Gambling Act was passed into law, allowing the construction of commercial bingo halls across the UK. And a few years later, the Gaming Act of 1968 legalised the operations of commercial, fully-licensed casinos in the UK.
The Birth Of Online Casinos
1996 brought with it a profound revolutionary change in the gambling world, as InterCasino – the first online casino – was launched. 888.com quickly followed and established itself as a pioneer in the online gambling arena, processing thousands of transactions daily and accepting 20 different payment methods worldwide.
Almost a decade later, the UK Gambling Act of 2005 was passed into law, officially regulating online casinos and other types of online gambling in the UK and bringing them within the confines of the law. This also marked the creation of the UK Gambling Commission, which holds responsibility for ensuring that online casinos operate in a fair and transparent manner.
Casinos in London
London is undeniably one of the most popular and well known tourist destinations in the world. Tourists flock to London in order to take in everything the city has to offer. Destinations such as the Tower of London, Buckingham Palace and the London Eye are frequented by millions of people each year making London a traveler's hot-spot. London is one of the most culturally rich cities on the planet due to its outstanding architecture, art and history. However, what you may not be aware of is the rich history of gambling in London.
Gambling has long been a part of London culture. Historically speaking, gambling has been a London tradition for centuries. If you look at UK history as a whole, you will find that gambling dates back to the last 2000 years where the English would bet on jousting events, card games and coin tossing games – among other things. Elite culture, especially, revolved heavily around gambling. Casinos in London have long been part of the city's history. Interestingly, among the moralists of the 19th century, gambling was proclaimed as "one of the plagues of the idle rich" as well as "one of the surest ways to financial ruin."
Casinos in London during the past several centuries were establishments for the cream of English society. Casinos in London prior to World War One entailed the luxury of dropping in at any moment to a space where one could meet friends, read, enjoy a meal, play cards, or simply relax in peace and quiet. Gambling at casinos in London prior to the 19th century was a part of elite culture, enshrined in tradition, and always enjoyed by the leader of fashionable society, the Prince of Wales.
Of course, 21st century London is often the number one destination for professional casino players, high rollers and cash whales. There are over 20 casinos in London, ranging from the dark and secluded ones – perfect for anyone looking to escape the limelight – to others which are considered some of the most glamorous in the world.
Casinos in London are regularly frequented by high rollers with cash to burn but perhaps none more so than Crockfords casino. Crockfords hit the news a few years ago due to its feud and subsequent court battle with American professional poker player Phil Ivey. Ivey won over £7 million using a technique called edge sorting whilst playing Baccarat. The casino, however, deemed edge sorting to be cheating and refused to pay Ivey his winnings. What followed was a lengthy court battle which Ivey eventually lost. Edge sorting was determined by the UK High court to be a method of cheating due to the player's requirement of having to 'cheat' the croupier into rotating the cards.
More recently, casinos in London have become hot-spots for all manner of people. The city of London is featured on the European Poker Tour where poker players compete for prizes of over £1 million. Some of the most famous casinos in London include; the Empire Casino, Stratford Aspers, the Fifty Casino aka 'the Ascot of gambling' as well as the Victoria.
Casinos in Birmingham
Frequently referred to as the second city of England, Birmingham is a city full of history and entertainment. A former market town in the medieval period, Birmingham has moved through time in order to become one of the biggest and most important cities in the United Kingdom. Some notable children of Birmingham include; J.R.R. Tolkien – Birmingham was said to have inspired much inspiration for the Lord of the Rings writer. Former British Prime Minister Neville Chamberlain and television presenter Richard Hammond. Interestingly, Birmingham has a not too dissimilar history to London in regards to gambling.
By 1791, Birmingham was hailed as "the first manufacturing town in the world". The manufacturing industry brought hundreds of thousands of workers to the city so during their down time away from work, employees would regularly enjoy a card game or two at the local bars or gambling clubs. Gambling in Birmingham quickly became a popular pastime amongst the population of the city which has continued to this day. There is now a total of five casinos across Birmingham – all of which will guarantee you fun and excitement.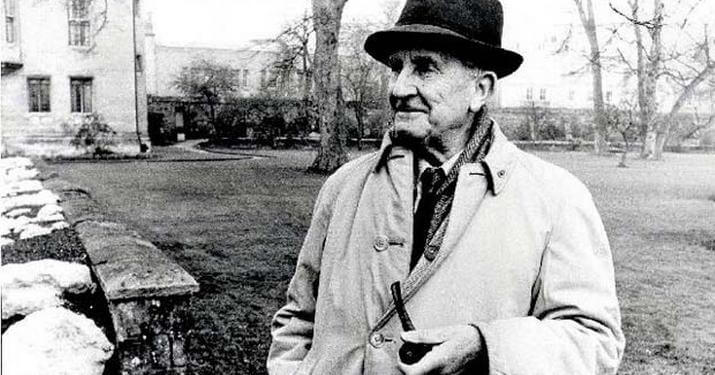 If you live in or are visiting the English Midlands and fancy a flutter, casinos in Birmingham are perfect for you. All five of the casinos in Birmingham are modern and extremely welcoming. One of the very best casinos in Birmingham is located near Edgbaston cricket ground – Genting casino. From the outside, Genting casino in Edgbaston looks like an old Victorian house –old fashioned and classy looking. On the inside, Genting casino has everything any casino player would want including slots machines, table games, a poker room and a restaurant.
Other casinos in Birmingham are just as fantastic and offer the same great casino games which you will find in all of the best casinos in the world.
Casinos In Manchester
Not all of the UKs best casinos are found in London. Some of the finest casinos in the UK are located in Manchester. Home of the world's first steam passenger railway, Manchester has a long and plentiful history. These days, thanks in part to Manchester United and Manchester City Football Clubs, the city of Manchester has become a world famous city and an increasingly popular tourist destination.
Unsurprisingly then, top quality casinos in Manchester are not difficult to come by. If you want to play live slots, poker, blackjack or any other type of casino game and you live near Manchester, some fantastic casinos are waiting for you!
Casinos in Manchester are chock-a-block. Not only do they offer fantastic gambling experiences, but the majority of them also offer fine dining. Casinos in Manchester are also great places to watch football matches and have some beers with friends. The Manchester 235 casino is as brilliant as they come. This Manchester casino offers you every casino game you can think of and is home to its own bar and television area where you can relax between playing your favourite casino games.
All of the major casinos in Manchester will offer you a fantastic experience. All are family friendly too, so if you want to simply go out for a meal with your family, the food options are varied and tasty. But make sure you do not end up like footballer Wayne Rooney. In 2017, the former England captain lost £500,000 in one drunken casino session. Rooney was playing blackjack and roulette at Manchester's 235 casino when he lost the huge sum of cash. So, when gambling at casinos in Manchester, don't forget to be sensible and don't get too drunk, you don't want to end up like Wayne Rooney.
Casinos in Leeds
The city of Leeds in West Yorkshire is home to a variety of casinos. Casinos in Leeds are exactly what you would expect from a city which was recently named as the number one cultural place to live in Britain. The casinos in Leeds are straight out of a James Bond film. Swanky, sharp and chic, casinos in Leeds are perfect for a civilised and classy night out.
Furthermore, the biggest casino in the North of England – Victoria Gate can be found in Leeds. Unsurprisingly, the Victoria Gate casino in Leeds offers you the opportunity to play a variety of different casino games. Add to this a fantastic restaurant, a beautiful poker room and a top of the range sports bar and you will quickly find that the Victoria Gate casino will become your home away from home.
Casinos in Leeds are becoming ever more popular as the city itself continues to grow. Leeds has its own opera house, a theatre, numerous museums as well as a variety of different sports teams and stadiums. A beautiful city during the day and a sophisticated city at night – it is for this reason why casinos in Leeds continue to multiply.
Casinos in Glasgow
Glasgow is the largest city in Scotland and the third most populated in the whole of the United Kingdom so unsurprisingly, there are plenty of casinos in Glasgow. Like the majority of big cities in the United Kingdom, casinos in Glasgow are plentiful. Visitors from around the world come to visit Glasgow so don't be surprised to see a variety of different nationalities when you sit down at a poker table at a casino in Glasgow.
There are currently six casinos located throughout the city of Glasgow. Casinos in Glasgow offer any visitors the chance of winning big. If you live in the UK and you haven't been to Glasgow yet, then you are missing out on seeing a truly great city. Glasgow has a rich history of full of Scottish culture and is truly one of the most unique cities in the world. As aforementioned, most casinos in Glasgow are frequented by a variety of different weird and wonderful people due to the tourist trade in the city. Our pick of casinos in Glasgow goes to the Grosvenor Riverboat casino which is situated next to the Clyde River – a beautiful location.
One famous Glaswegian gangster – a horrific criminal – by the name of Arthur Thompson, who was an enforcer for the notorious Kray Twins, was a regular poker player during the 60s and 70s. Fortunately, if you play at casinos in Glasgow now you are not likely to run into him (phew). Some other famous Glaswegians include, comedian Frankie Boyle, Lord of the Rings actor Billy Boyd and Hollywood movie star Gerard Butler.
You never know, you could run into any number of famous Glaswegians who frequent the numerous casinos in Glasgow if you are lucky enough. Even if you aren't lucky enough to see a famous face, your luck always has a chance of returning at the casino tables.
Casino UK A-Z List
Can't find your local casino on the map? Here we have listed every UK casino that we are aware of in alphabetical order for your convenience. More information on each casino will be added over time.
Have you been to any of these casinos? We would love to hear from you about your experience there – just get in touch via the contact page!
Aberdeen Grosvenor
Exchequer, Row Aberdeen, AB11 5BW
Aberdeen Rainbow
59 Summer Street, Aberdeen, AB10 1SJ
Aberdeen Soul Casino
333 Union Street, Aberdeen, AB11 6BS
Birmingham Broadway Casino
220 Ladywood Middleway, Birmingham, B16 8LP
Birmingham Genting (Star City)
Watson Road, Birmingham, B7 5SA
Birmingham Grosvenor (Fiveways)
Fiveways Leisure Complex, Birmingham, B15 1AY
Birmingham Grosvenor (Hill Street)
84 Hill Street, Birmingham, B5 4AH
Birmingham Rainbow Casino
1 Portland Road, Edgbaston, Birmingham, B16 9HN
Blackpool Genting
64 Queens Promenade, Blackpool, FY2 9QG
Blackpool Grosvenor
The Sandcastle, Promenade, Blackpool, FY4 1BB
Blackpool Paris Casino
Bloomfield Road, Blackpool, FY1 6JL
Bolton Genting
Higher Bridge Street, Bolton, Lancashire, BL1 2HA
Bolton Grosvenor
Ormrod Street, Bolton, BL3 5DJ
Bournemouth Genting
9 Yelverton Road, Bournemouth, BH1 1DA
Bournemouth Grosvenor
Westover Road, Bournemouth, BH1 2BZ
Bradford Grosvenor
Vicar Lane, Bradford, BD1 5LD
Bradford Napoleons Casino
37 Bolton Road, Bradford, BD1 4DR
Brighton Genting
Preston Street, Brighton, BN1 2HN
Brighton Grosvenor
9 Grand Junction Road, Brighton, BN1 1PP
Brighton Rendezvous Casino
Brighton Marina Village, Brighton, Sussex, BN2 5UT
Bristol Genting
1-2 Portwall Lane, Bristol, BS1 6NB
Bristol Grosvenor
266 Anchor Road, Bristol, BS1 5TT
Bristol Rainbow
Explore Lane, Bristol, BS1 5TY 1-2 Portwall Lane, Bristol, BS1 6NB
Broadstairs Grosvenor
Margate Road, Thanet, Broadstairs Kent, CT10 2BF
Cardiff Grosvenor
The Red Dragon Centre, Cardiff, CF10 4JY
Cardiff Les Groupiers Casino
Capital Retail Shopping Park, Leckwith Road Cardiff, CF11 8EG
Cardiff Rainbow
UGC Cinema Complex, Mary Ann Street, Cardiff, CF10 2EN
Coral Island Casino
Promenade, Blackpool, FY1 5DW
Coventry Genting
Skydome, Croft Road, Coventry, CV1 3AZ
Coventry Grosvenor
Phoenix Way, Coventry, CV6 6GE
Derby Genting
Derby Riverlights, Derby, DE1 2AY
Didsbury Grosvenor
Parrswood Entertainment Centre, Wilmslow Road, Didsbury, Manchester, M20 5PG
Dudley Castle Casino
10 Castle Hill, Dudley, West Midlands DY1 4QQ
Dundee Grosvenor
West Marketgait, Dundee, DD1 1NJ
Edgbaston Wheel Club (Genting)
Norfolk Road, Edgbaston, B15 3PS
Edinburgh Genting (Fountainpark)
Fountainpark, 124 Dundee Street, Edinburgh EH11 1AF
Edinburgh Genting (York Place)
5B York Place, Edinburgh, EH1 3EB
Edinburgh Grosvenor
1-5 South Maybury, Edinburgh, EH12 8NE
Glasgow Alea
Springfield Quay, Paisley Road, Glasgow, G5 8NP
Glasgow Corinthian Club
191 Ingram Street, Merchant City, Glasgow G1 1DA
Glasgow Genting
506/516 Sauchiehall Street, Glasgow G2 3LW
Glasgow Grosvenor ( Merchant City)
Merchant City, Glassford Street, Glasgow, G1 1UL
Glasgow Grosvenor (Princes)
528 Sauchiehall Street, Glasgow, G2 3LW
Glasgow Grosvenor (Riverboat)
61 Broomielaw, Glasgow, G1 4RJ
Great Yarmouth Grosvenor
Marine Parade, Great Yarmouth, NR30 3JG
Huddersfield Grosvenor
Folly Hall Mills, Huddersfield, HD1 3LT
Hull Grosvenor
15-16 Dock Street, Hull, Yorkshire, HU1 3DL
Hull Napoleons
193-203 George Street, Hull, HU1 3BS
Leeds Grosvenor (Merrion Way)
Podium Building, Merrion Way, Leeds LS2 8PD
Leeds Grosvenor (Wellington Bridge Street)
Wellington Bridge Street, Leeds, LS3 1LW
Leicester Genting
17-19 East Bond Street, Leicester, LE1 4SU
Leicester Grosvenor
90 Highcross Street, Leicester, LE1 4NN
Leith Genting
2 Ocean Drive, Leith, Edinburgh, EH6 6JB
Liverpool Genting (Queen Square)
Queen Square, Whitechapel, Liverpool L1 1RH
Liverpool Genting (Renshaw Street)
45-55 Renshaw Street, Liverpool, L1 2SF
Liverpool Grosvenor
44 Chaloner Street, Liverpool, Queens Dock L3 4BF
London Aspinalls Casino
Curzon Street, Mayfair, London, W1J 7TJ
London Barracuda Casino
1 Baker Street, Westminster, London W1U 8ED
London Casino At The Empire
5-6 Leicester Square, Westminster WC2H 7NA
London Clermont Club
Berkeley Square, Mayfair, London, W1J 5AR
London Colony Club
24 Hertford Street, Mayfair, London W1J 7SA
London Crockfords Casino
30 Curzon Street, Mayfair, London, W1J 7TN
London Cromwell Mint
45 Cromwell Road, Kensington, London SW7 2EF
London Golden Horseshoe Casino
Queensway, Westminster, London, W2 4QH
London Grosvenor (Piccadilly)
3-4 Coventry Street, Piccadilly, London W1D 6BL
London Grosvenor (Russell Square)
61-66 Russell Square, Westminster, London WC1B 5JS
London Grosvenor (Tottenham Court Road)
Tottenham Court Road, Camden, London W1T 7RG
London Hippodrome Casino
Cranbourn Street, Westminster, London WC2H 7JH
London Les Ambassadeurs Casino
5 Hamilton Place, Westminster, London W1J 7ED
London Maxims Casino
1A Palace Gate, Kensington, London W8 5LS
London Napoleons
Leicester Square, Westminster, London WC2H 7RN
London Palm Beach Casino
30 Berkeley Street, Mayfair, London W1J 8EH
London Park Tower Casino
101 Knightsbridge, Kensington, London SW1X 7RQ
London Playboy Casino
14 Old Park Lane, Mayfair, London W1K 1ND
London Sportsman Casino
Old Quebec Street, Westminster, London W1H 7AF
London The Gloucester
Harrington Gardens, Kensington, London SW7 4LJ
London The Ritz Club
150 Piccadilly, Westminster, London W1J 9BS
London Victoria Casino
Edgware Road, Westminster, London W2 2DT
Luton Genting
Skimpot Road, Luton, Bedfordshire, LU4 0JB
Luton Grosvenor
35 Park Street West, Luton, LU1 3BE
Manchester Genting
110 Portland Street, Manchester, M1 4RL
Manchester Grosvenor (Bury New Road)
Bury New Road, 2 Ramsgate Street, Manchester, M8 9SG
Manchester Grosvenor (George Street)
George Street, Manchester, M1 4HQ
Manchester235 Casino
Great Northern, 2 Watson Street, Manchester, M3 4LP
Margate Genting
Zion Place, Margate, CT9 1RP
Milton Keynes The Casino MK
Xscape, Marlborough Gate, Milton Keynes MK9 3XS
New Brighton Grosvenor
18 Marine Point, New Brighton, CH45 2PB
Newcastle Upon Tyne Aspers
Newgate Street, Newcastle Upon Tyne NE1 5TG
Newcastle Upon Tyne Genting
Forth Street, Newcastle Upon Tyne NE1 3NZ
Newcastle Upon Tyne Grosvenor
100 St James Boulevard, Newcastle Upon Tyne NE1 4BN
Northampton Aspers
6 Commercial Street, Northampton, NN1 1PJ
Northampton Grosvenor
Regent Street, Northampton, NN1 2LA
Nottingham Alea
108 Upper Parliament Street, Nottingham NG1 6LF
Nottingham Genting
Burton Street, Nottingham, NG1 4DB
Nottingham Grosvenor
4 Maid Marian Way, Nottingham, NG1 6HS
Plymouth Genting
2 Union Street, Plymouth, Devon, PL1 2SR
Plymouth Grosvenor
15 Derry's Cross, Plymouth, PL1 2SW
Portsmouth Grosvenor (Gunwharf Quays)
Gunwharf Quays, Portsmouth, PO1 3TZ
Portsmouth Grosvenor (Osborne Road)
18 Osborne Road, Portsmouth, PO5 3LT
Reading Genting
18 Richfield Avenue, Reading, RG1 8PA
Reading Grosvenor (Queens Road)
Queens Road, Reading, RG1 4SY
Reading Grosvenor (Rose Kiln Lane)
Rose Kiln Lane, Reading, RG2 0SN
Salford Genting
Cromwell Road, Salford, M6 6DA
Salford Grosvenor (Riverside)
Riverside, Salford, M5 4SW
Scarborough Grosvenor
26-27 Newborough, Scarborough, YO11 1NA
Scarborough Opera House Casino
56-64 Thomas Street, Scarborough YO11 1DU
Sheffield Genting Casino
St Paul's Place, Arundel Gate, Sheffield S1 2PN
Sheffield Grosvenor
87 Duchess Road, Sheffield, S2 4BG
Sheffield Napoleons (Ecclesall Road)
844 Ecclesall Road, Sheffield, S11 8TD
Sheffield Napoleons (Livesey Street)
17 Livesey Street, Sheffield, S6 2BL
Southampton Genting
Terminus Terrace, Southampton, Hampshire, SO14 3FE
Southampton Grosvenor
Leisure World, West Quay Road, Southampton SO15 1RE
Southend on Sea Rendezvous Casino
Eastern Esplanade, Southend on Sea, Essex SS1 2ZG
Southport Genting
180 Lord Street, Southport, Merseyside PR9 0QG
Stockport Casino 36
36 St. Petersgate, Stockport, SK1 1HD
Stockport Grosvenor
59 Wellington Street, Stockport, Cheshire SK1 3AD
Stockton On Tees Rainbow
Aintree Oval, Stockton On Tees, TS17 7BU
Stockton-on-Tees Grosvenor
4 Chandlers Wharf, Bridge Road, Stockton-on-Tees, TS18 3BA
Stoke on Trent Genting
Etruria Road, Hanley, Stoke on Trent ST1 5NH
Stoke on Trent Grosvenor
The Octagon, Hanley, Stoke on Trent ST1 5RR
Stratford Aspers
312 The Loft, Montfichet Road, Stratford Olympic Park, London, E20 1ET
Sunderland Grosvenor
6 Lambton Street, Lime Light, Sunnyside Sunderland, SR1 1TP
Swansea Grosvenor
15-16 High St, Swansea, Glamorgan, SA1 1LF
Swansea Grosvenor
15-16 High Street, Swansea, SA1 1LF
Torquay Genting
5 Abbey Road, Torquay, TQ2 5NR
Walsall Grosvenor
Bentley Mill Way, Walsall, WS2 0LE
Westcliff on Sea Genting
The Western Esplanade, Westcliff on Sea SS0 7QY
Wirral Genting
Oxton Road, Birkenhead, Wirral, CH41 2QQ
Wolverhampton Rubicon Casino
Temple Street, Wolverhampton, West Midlands, WV2 4AQ