Mutuel Play has a total of 15 Slots to their portfolio. While this makes them one of the smallest software developers in the industry by portfolio size, they are one of the most active, churning out high-quality titles at a rate of 8 per year since launching. This is a phenomenal speed of release, and keeps Mutuel Play fresh enough to entertain the most ardent Slots players. What is also impressive is that it rivals the release speeds of even the biggest casino software developers like NetEnt and Playtech.
There is a distinctive quality about Mutuel Play games; each promises something new and creative. Mixed with top-notch graphics, all 15 Slots they've created are winning titles. Check out this Mutuel Play casino game trailer for a peek at the cheekily named A Ladd'n a Lamp Slot, which was released just in time for the new Aladdin film in 2019.
Most Popular Mutuel Play Games
It's hard narrowing down the most popular Mutuel Play Slots as they've all hit a sweet spot with players. Themes range from cakes to space and ancient dynasties.
Fruit Fusion - Lightning Reels
RTP: N/A
Fruit Fusion - Lightning Reels is Mutuel Play's latest release, hitting casinos in December 2019. Lightning Reels are a newly licensed Slot feature that changes the number of ways to win with every spin from 243 up to 1024+ across 5x3 reels.
This makes for highly exciting gameplay to go along with the game's retro feel and beautiful graphics. Mutuel Play's intriguing new feature taps into the same trend that made Megaways™ popular, by adding their own spin to the idea.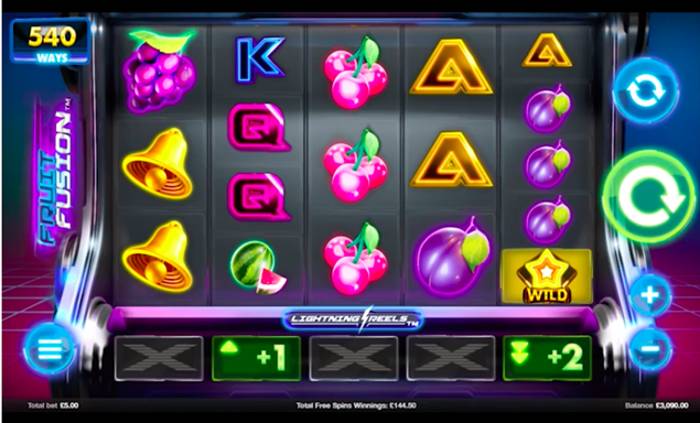 The Showman
RTP: 96.02%
The Showman features fewer ways, but far more magic on the reels for players - and has plenty of other tricks up its sleeve too. The game concept centres around the magically reappearing reels - The Showman can clone reel 1 on any given spin, meaning you could get 5 matching reels. Additionally The Showman can award up to 25 extra random wilds, and bonus spins with up to 20 available for collecting scatter. All bonus spins come with a 5x multiplier applied.
This classy Slot has a jazz soundtrack and inviting graphics that just makes you want to take it for a spin and with only 15 bet lines it won't break the bank either!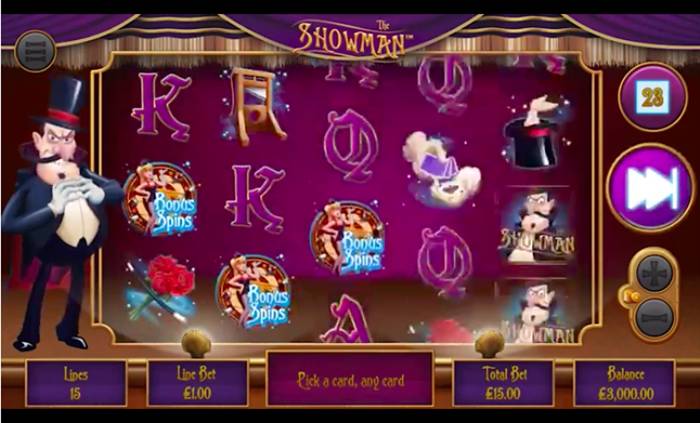 Legend of Daruma
RTP: 96.19%
With sharp, colourful, and funky graphics, this 50-line, 5-reel Slot is inspired by Japanese Daruma Dolls. Game features include Daruma Tower symbols and Fireballs, both of which randomly appear, turning symbols wild, or activating Golden Daruma re-spins and free spins.
This is a perfect Slot to whisk you away to another world and one of very few that covers Japanese culture as a theme, providing intrigue and action-packed play from Legend of Daruma!
NB: A Daruma Doll may look a little intimidating, but it is a symbol of perseverance and luck, iconic to Japan and representing a rich heritage. Its legend refers to the fact that it is said to be modelled after Bodhidharma, a monk said to be the founder of Zen Buddhism. His life story is shrouded in legend, dating back to the 5th and 6th centuries CE.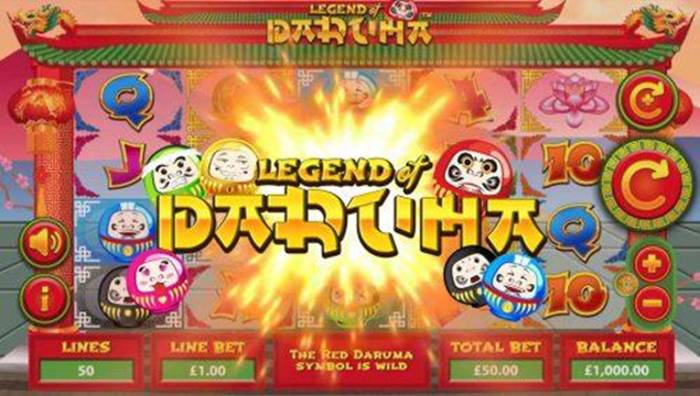 Candy BURST Slot
RTP: 95.01%
Candy BURST Slot delivers everything delightful about online gaming. It's a bright, colourful, high-variance Slot with a cracking base game that includes bursting symbols and falling re-spins. With 25 betways this slot game has a whole host of features that make it worth taking for a spin and it can brighten any even the dullest of days.
Check out the wilds, free spins, sticky wilds, multipliers, scatters and avalanche spins by signing up to a Mutuel Play casino!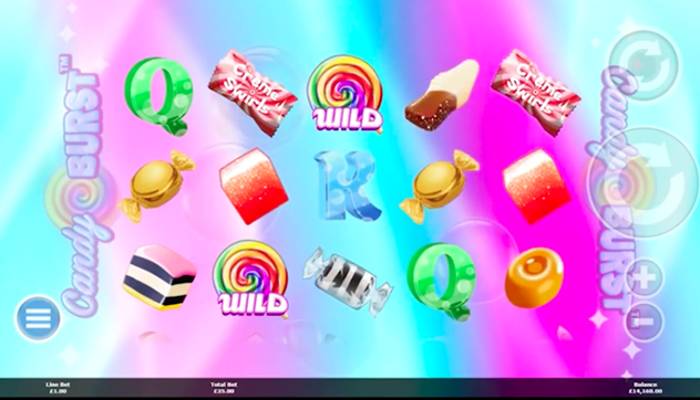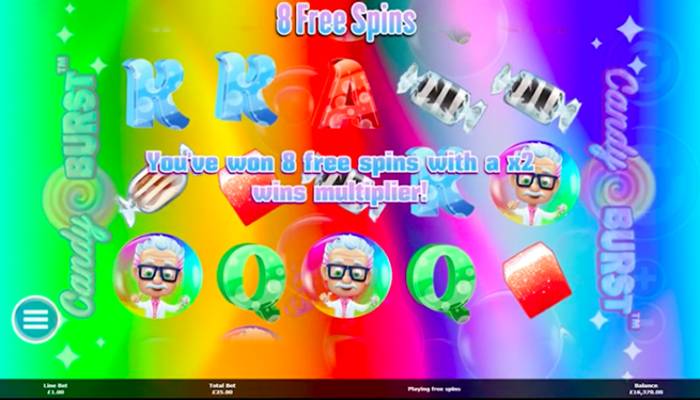 A Ladd'n a Lamp Slot
RTP: N/A
We're going to take a leap here and guess that the cheeky wording of this title is to avoid any copyright issues with the release of this familiar-themed slot.
The fun element of this game continues throughout as Abu throws apple wilds randomly onto the 5x3, 50 payline reels, and Genie tries to build stacked symbols at every chance. You'll even find the faithful flying carpet on hand to trigger travelling wilds or free spins!